Clients are often unpredictable, especially when they know you as an open minded, free-spirited lady, ready to expand your intimate boundaries and try new things in bed. So, don't be surprised when your client comes and asks you to help him fulfil some of his naughtiest fetishes.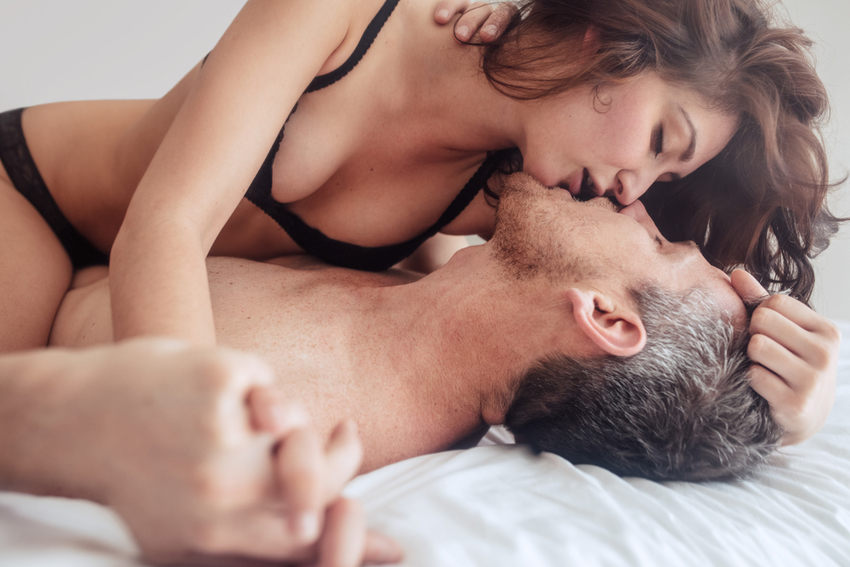 Everyone has a fetish, even the most innocent-looking girl, the manliest male or the shyest nerd. We can talk about small things, like preferring to admire your toes or wanting to see you full bush down there, to bigger stuff like wanting to wear your panties while you wear his shorts, or wanting to pip through the bathroom door while you take a long shower.
Fetishes are normal and, as long as he gives you a heads up about what he wants, before starting the date and you feel ok with it, it's perfectly fine to accept and fulfil his desires.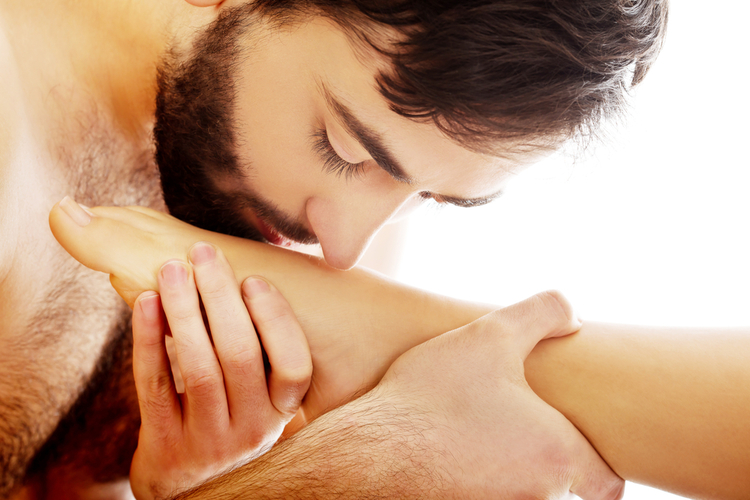 1. The already famous foot fetish
Some men can make a fixation for feet, shoes and even stockings, so don't be surprised if a client asks you to wear a certain type of high heels, paint your nails in a certain colour or lick your feet as part of the foreplay or even as the highlight of your date. Foot worshiping can slowly develop into some forms of domination. We are talking about things like you walking on him while bear footed or while wearing high heels.
For some men, the foot fetish can mean wanting to touch or massage your feet, or wanting to lick and suck your toes or even wanting you to jerk him off with your feet. Talk to your date, see what's the limit to his desires and decide till where you feel comfortable to go with this foot fetish of his.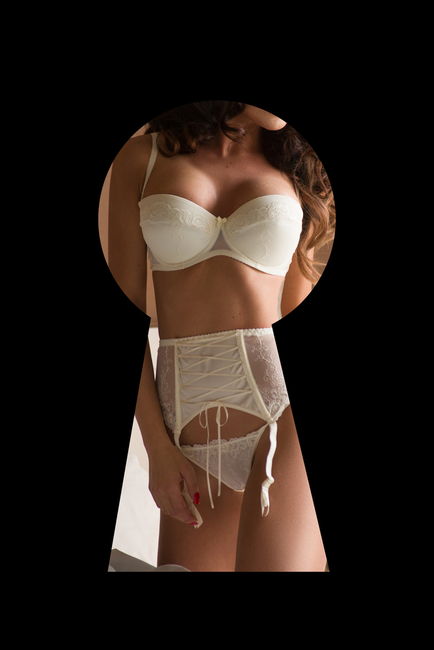 2. Voyeurism – the fetish we all secretly have!
Voyeurism, or the desire to watch other people having sex or getting naked is a very common thing in the fetish world. So, don't be surprised if your client has asked for a threesome and he just wants to see the two of you making out or he wants to pip through the key hole while you two take a shower. Also, if your client is a voyeur and he wants to satisfy this fetish with you, then he may also feel completely satisfied just by watching you masturbate, undress or take a shower, no actual sexual intercourse being requested or necessary for his satisfaction. Don't get weird about it, after all, it's easy money for you!
3. The boobs and booties fetish
Loving big butts and huge boobs is a natural, primitive impulse, so if you are a well-endowed, curvaceous escort you can expect to have a lot of dates with men fascinated by your voluptuous shapes.
What your clients want to see and do? The answer is simple: they want to see a lot of movement – your big boobs bouncing and your ass chicks shaking and are often fixated on a couple of positions that are allowing them to enjoy the view of your sexy ass, from behind and their junk between your gorgeous breasts. When you know all this and you come mentally prepared for such demands from your dates, you will find it easier to deal with such fetishes!
4. The excitement of cross-dressing
This is a type of fetish that can cause a little bit of embarrassment to your client. So be gentle and understanding with him when he opens up to you about his cross-dressing preferences. At a first glance, he may seem like a real manly man, or a strong business man, so his desire of wearing your panties may come as a shock, that's why it's important for you to act natural, in an understanding manner and if you are ok with it, to accept his request.
Cross-dressing implies that some straight men feel pleasure and satisfaction while wearing feminine clothes like dresses, skirts or even panties. Sometimes, the biggest turn on is the fear of being caught. So, if you already know your clients cross-dressing fetish, you can make things more exciting for him by leaving your clothes in plain sight, while you find an excuse to leave the room. By going to take a shower, for example, you're giving him the time to study your clothes, try them on and even wear them, while you are away. By not knowing when you will enter the room, the level of excitement can get even higher for him. This way you are entering his game, by playing along and keeping the taboo of the fetish.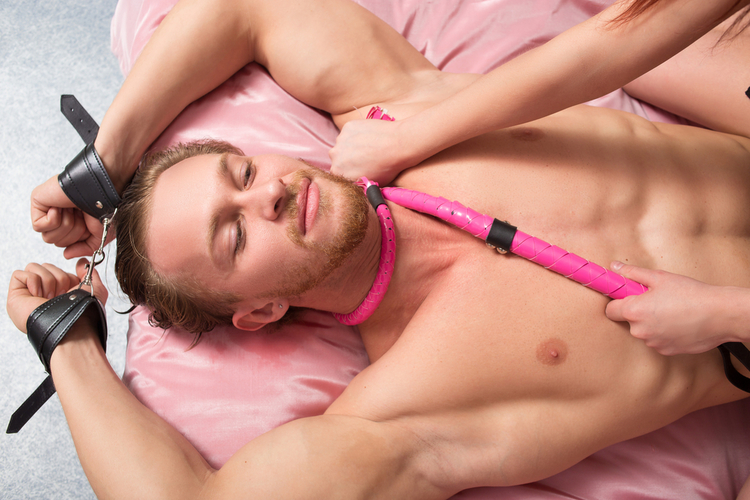 5. The domination/submission fetish
Some clients that are lacking authority in real life can express their desire to manifest it in the bedroom, as a form of domination, or on the contrary, some men that have too much authority in real life, just want to get rid of the responsibility and be submissive in bed. These desires may be shameful for them, so they are looking for an open-minded partner to practice dominance or submission with. Now, if you declared yourself as a dominant or a submissive lover, in your profile description, do not be surprised if clients will book you for exactly that reason! So, be true to yourself and don't try to pump up your service list by adding things that are not that you are not comfortable doing!
The dominant/submissive game can include bondage, slave role playing, sexual submission/dominance, restraints, impact play like flogging or spanking and even mental role play. To keep things safe in all circumstances, always ask and give your consent when performing a dominant/submissive sex game, always pre-negotiate the kind of games you're about to play and discuss your boundaries and always have a safe word.
Keep an open-mind, read all about the crazy fetishes that are out there, think of the things that you can comfortably do in bed and you will never be caught off guard by your clients naughty requests!