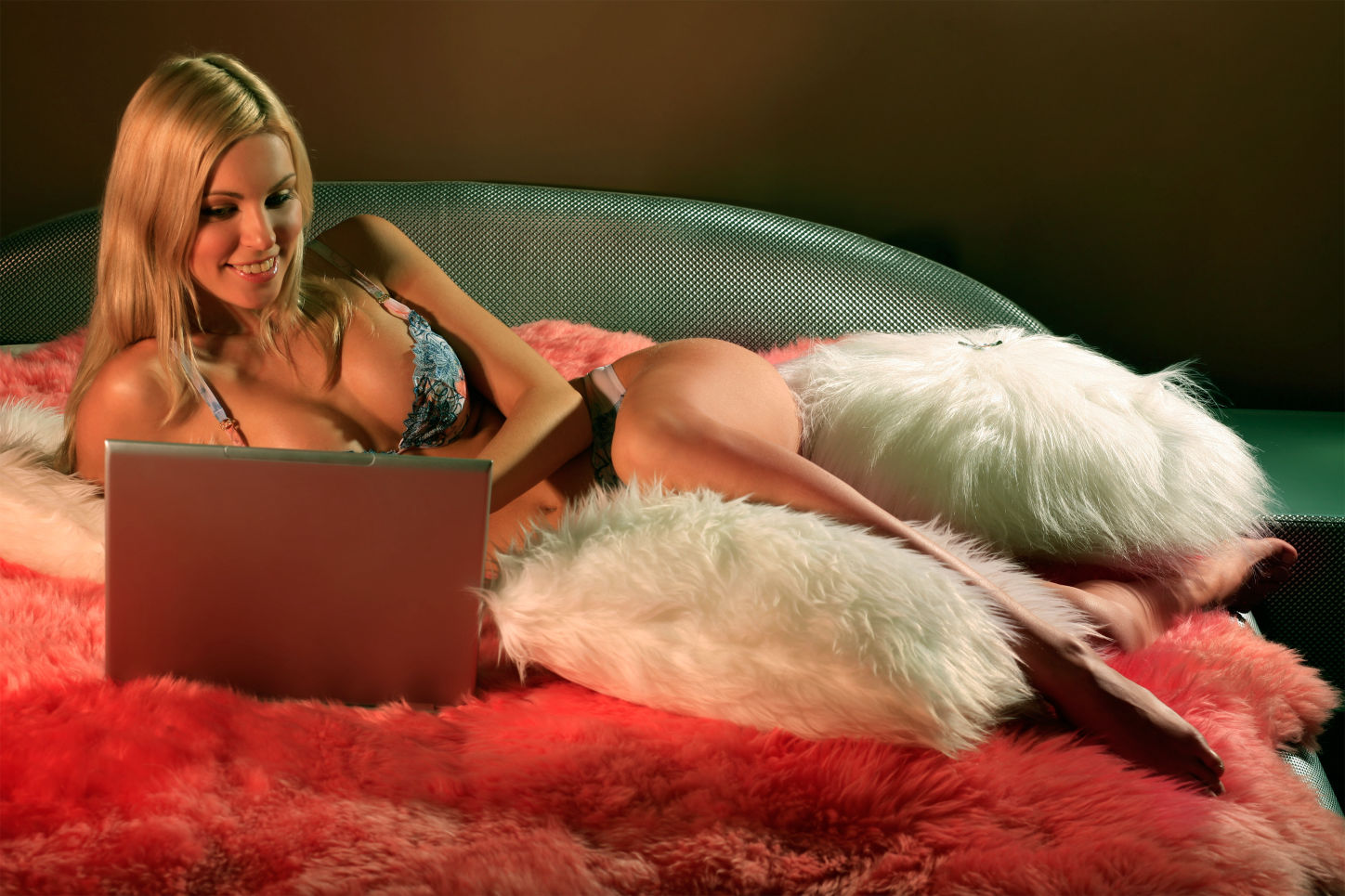 Last month we told you that our bag of tips and tricks on how to attract clients and get views was far from empty. We always make good on our promises, so here we are with a fresh list straight from the oven.
Without further ado, let's see how you can make your personal website more attractive to both your regulars and future clients.
Upload videos
In our previous list of tips, we talked about photos and how they help sizzle the imagination of people visiting your blog. Videos are the next best thing, dear escorts.
Like we just said, pics are awesome, but clips of you emphasizing your sensual curves while moving sexily are even better. One look at your lingerie coming off revealing your perfect assets or staying on as you caress your boobs and bottom slowly will have viewers sweat bullets. You can bet they'll come in droves for days on end and stay longer each time. Which, you guessed it, will raise your visitor count to some very generous numbers.
So: put your best outfit on, press Play, smile a lot, whisper sweet or naughty nothings, and upload your video to your website. If you want to protect your privacy not only in your photos but also your clips, do that. Your blog, your rules. And it might be better that way, because, as we all know, there are a lot of whackos out there. In case you don't mind showing your face, go ahead. Just make sure you think things through at least two or three times.
Post often on all your social media accounts
Do you use Instagram, Twitter, Snapchat, and the like? You might have a lot of dates planned for a week or more and you don't have time to post daily. This is a big mistake if you want to get new clients. The ones who are regulars will get in touch because they know your phone number or email address.
Potential customers won't have access to that at first, so make sure you post something new on your social media accounts every day. If you can't do it that often, try every two days and add as much new stuff as you can. Like pics showcasing that sexy underwear or skin-hugging dress you just bought, vids where you dance or show what's new in your life, and so on. Anything to keep visitors returning for more.
Be honest
No one likes a liar. If you write, in your description, that you're a petite lady with big breasts and you're nothing alike, people who book you will be disappointed and refuse to see you again. Don't make it seem like you're a completely different person online than you are offline. Be straight about your height, eye color, weight, boob size. Mention if you have or don't have tattoos, your sexual orientation, what services you love and the ones you don't, and the like. Honesty will get you very far as well as help you gain new clients and their admiration.
We'll return next month with another set of tricks on how to get more views and attract more clients, so stay tunes. We love to hear from you and we always read your comments 😊