Latex allergy is a thing and it can come with some nasty symptoms and reactions if you don't figure it out in time and act accordingly!
As an escort, having a latex allergy means that most of the condoms on the market are not good for you, and can cause you all kind of unwanted reactions. And, in your case, opting for an alternative contraceptive method is not an option, if you want to keep yourself safe and healthy! So, learn to spot the symptoms right away and figure out the latex-free condoms you can safely use with your dates.
Do not freak out, because you are not alone in this! Up to three percent of people worldwide has a form of latex allergy. The allergy can be mild, with symptoms like rashes, itchiness, hives and so on, or it can be more severe, with symptoms like sneezing, difficulty breathing, itchy eyes and other similar sensations. In the worst-case scenario, the latex allergy can be so severe that it may trigger an anaphylactic shock!
You can expose yourself to latex through the skin, or mucous membranes like the mouth, the vagina or the rectum.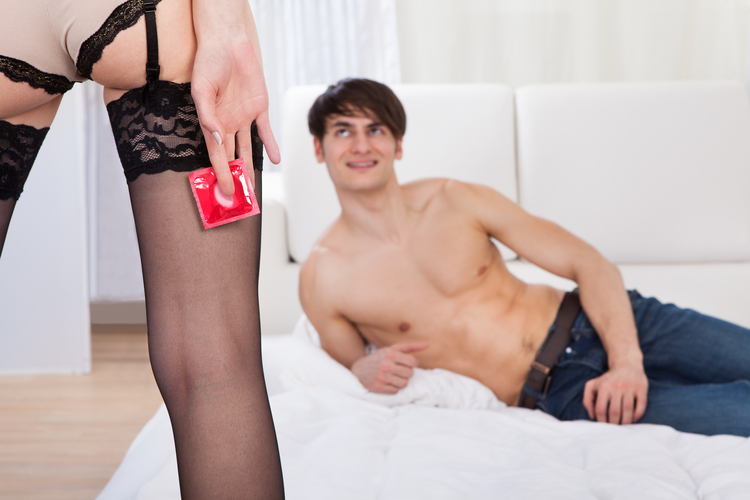 The most common latex allergy symptoms:
1. A burning sensation
This is the most common symptom you get if you have a latex allergy, and it can occur in the vagina or on the penis, after sex.
2. Rashes or Blisters
If you experience a rash within eight hours since you've had sex using a latex condom, and you know yourself to be healthy and STD-free, then you might take into consideration the fact that you may have a latex condom allergy! Your rash can be from mild to moderate, it causes redness in the area, an itchy and burning sensation and it can also lead to a flaky skin when scratched.
If you've exposed yourself a lot to latex condoms, and you have a latex allergy, blisters may form in the areas touched by the condom. They appear because your immune system is trying to defend itself against the latex!
3. Itching
Feeling extremely itchy after you've just had sex, or in the following hours? Then you might consider changing the condoms you're using! Your partners may also experience itching in the shaft of the penis or in the groin area, because of the exposure to latex condoms. Are you performing oral with a condom? Then expect to have an itchy tongue, throat or lips!
So, don't let an allergy stay in the way of your escort activity, instead choose your condoms carefully and pick the ones that are latex-free. Also, the non-latex condoms come with some perks, like the fact that they heat faster during sex, increasing the sensations and sensibility, they are thinner, helping you feel everything and enjoying the view better, making your date's penis all natural-looking and yummy and they don't smell like plastic!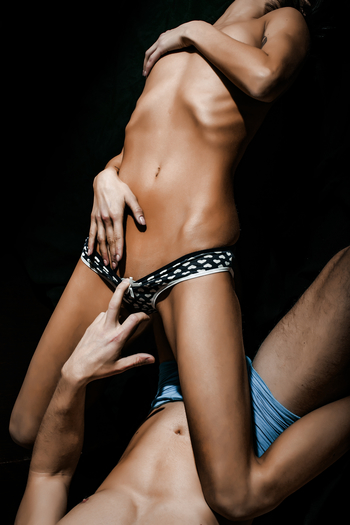 Here are a couple of non-latex condoms existing on the market, that you could try:
- The Durex Avanti Real Feel Condom – it heightens the sensitivity offering the real - skin feel.
- The Trojan Supra Non-Latex Bareskin – is made from polyurethane and it's thin and it transmits the body's heat naturally, increasing the sensations.
- The Trojan NaturaLamb Real Skin-To-Skin Intimacy – it's fortified with lamb skin, and contains a water-based lubricant.
- The SKYN Elite Ultra-Thin and Ultra-Soft – is allergen free, are a perfect fit and offers extra sensitivity during sex.
Choose the one that best suits you and enjoy a great sex life, latex allergy-free!