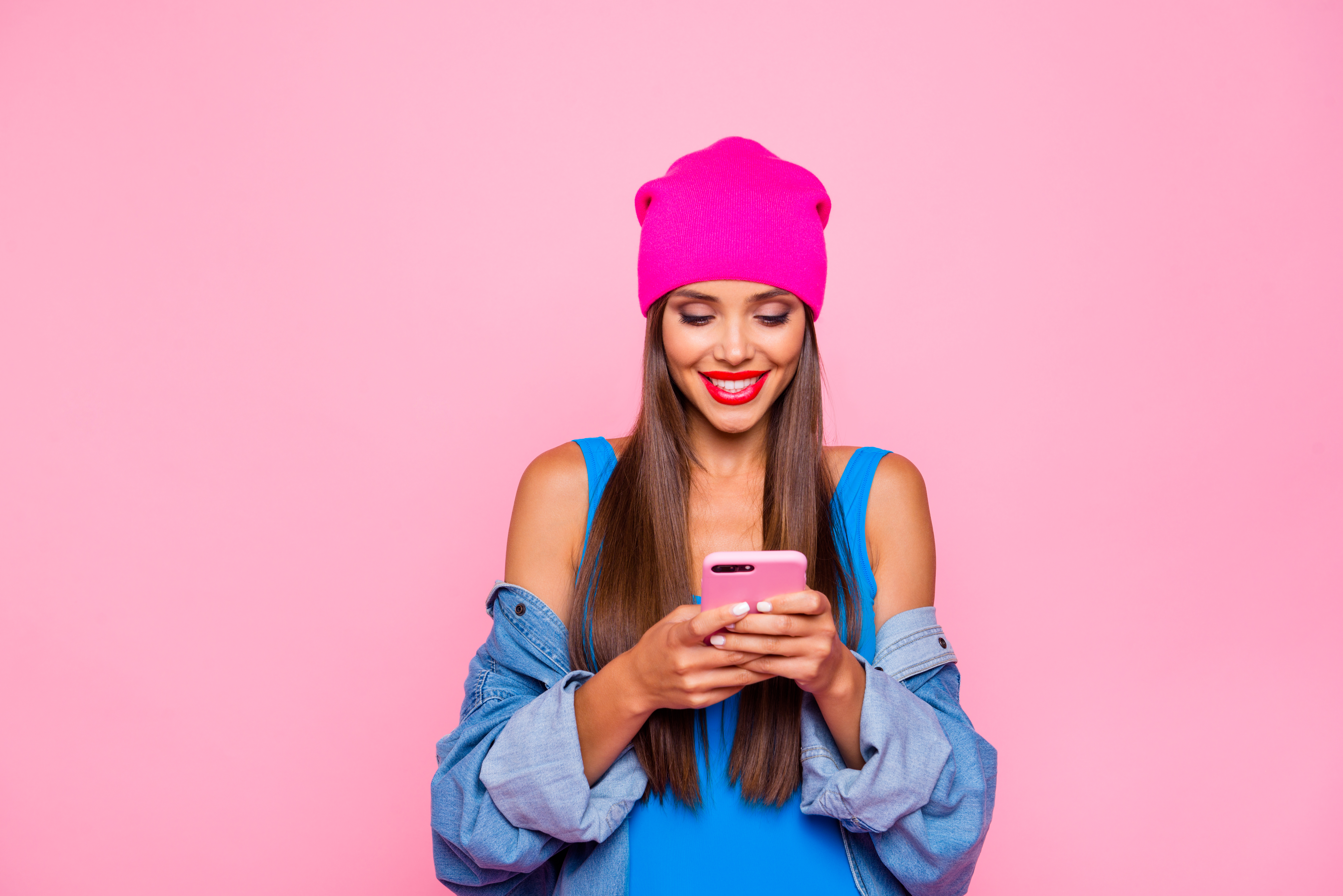 As an escort, having a well-balanced work-personal life is almost an impossible thing to hope for. Some days may have more bookings than others, other days may be more emotionally challenging due to your client's strong personalities, while other days may be slower, giving us the sense that we haven't had anything done or letting the financial insecurities creeping in.
The fact that there's nothing predictable, stable or secure in an escort's lifestyle comes with additional stress, anxieties and poor life decisions, from the number of hours we dedicate sleeping, to our food choices, the people that we surround ourselves with and so on.
That's why, as an escort, it is important to use all the tools that can help you have a better quality of life and that can ease your stress and calm your anxieties. Apps can be life savers nowadays, helping us better organize our lives and acting as reminders when we get overwhelmed by bookings and family duties.
Here are the top 5 apps that will make your life better
1. The app that helps you keep a positive vibe
Tobee is an app designed to help us improve the way we see things and relate to life, by giving us a daily affirmation. This affirmation is meant to make us stop for a while, breath, meditate and let the message sink in.
You get to choose your affirmations depending on where you feel your weakness lies – body image, self-esteem, self-love, confidence and so on. You can also personalize the affirmation with your own text. The app will then pop up the affirmation on your mobile at a pre-determined time. In order for this to work, you must stick to an affirmation for at least two weeks or even longer if you feel so.
2. An app that compares meals so you can take better choices
Two Foods is an app that helps us take better food choices by giving us the rational reasons of why we should choose a product instead of another. So, it's quite simple, when you feel the urge of stopping the car and grabbing a burger, a dougnut or a pizza, put that into the app and compare it with a healthier choice – for example a doughnut versus a banana.
The doughnut has an average of 400 calories, while a banana has around 100 calories. Now the question is, are you willing to go for a run to burn down that doughnut, or you'd better relax on the sofa, watching Netflix while eating a banana?
3. The app that acts like the angel on your shoulder
Fabulous is that perfect friend/angel/mother that we all need in our lives to help us stay on track, make the right decisions, and remind us of how awesome we are, when we're feeling low.
So, this is how it works: it sends you supporting messages throughout the week, making sure you stay on track, following your goals and setting a routine, it has reminders and alarms, and it has weekly challenges for you to follow. For example, one of the challenges might be to do a daily, 10-minute meditation when you think of one good thing in your life, a so-called gratitude meditation. After that, the app sets up another step for you to take, in your quest for a healthier lifestyle.
It also makes sure you stay on point by asking you to sign an agreement with yourself at the beginning of the task, specifying the consequence happening if you fail honoring your part of the agreement.
4. An app that allows you to instantly sync your files
As an escort you have a multitude of accounts, profiles, and a personal website to manage, so having an app that can sync all your devices – smartphone, laptop, tablet, can help you a great deal. With Pushbullet you can take a photo with your phone and have it instantly transferred on your laptop. Also, if you are on your computer and you get a notification on your phone, you will be able to see that notification and respond from your computer.
This way you get to save time and easily update your profiles with photos, videos, text, even if you're on the run.
5. Manage your income with a saving-money site
Seeing all your monthly spending's in a big pie chart really puts things in a different perspective. Mint is an app that aims to help you set your budget on different categories like food, rent, beauty, traveling, books, shopping, entertainment and so on.
You integrate your bank accounts into Mint website, set the budgets and track them so you won't go over it.
What apps are you currently using? We can't wait to hear your input on life-improving apps and other tips on how to have a balanced lifestyle while also working as an escort.