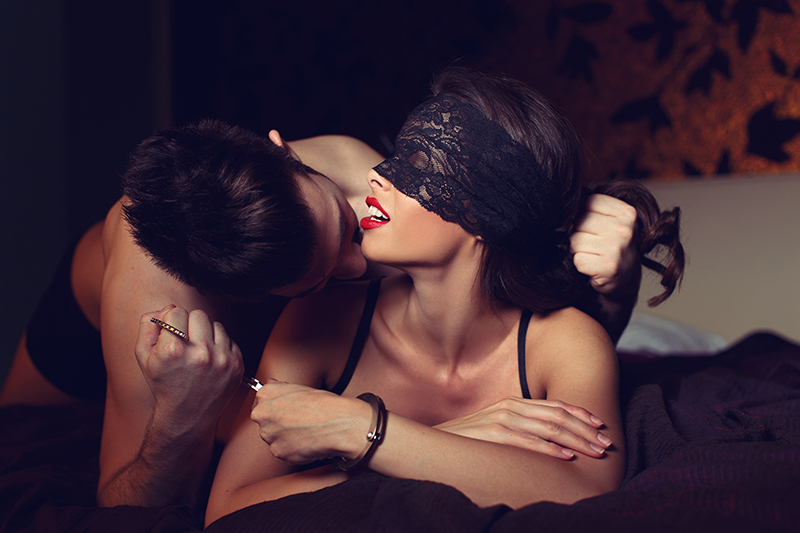 Tell me now, are you a fan of kissing? 😉 If you nodded "yes" most fervently, welcome to the club! Here we love nothing more than leaving a trail of sweet kisses all over a guy's – or girl's – most intimate regions. Naughty, tender, playful, passionate, rough… using your lips is very thrilling for both you and your partner(s). If done right, of course.
Raising the temperature in the bedroom, on the kitchen counter, or in the shower is one of the most sensual things you can do before the sex part. Some of you probably think that kissing is more intimate than penetration, because it creates a deeper connection.
We have some tips for you on how to blow your client's mind with kisses.
Suck those lips
Can you already imagine just how fantastic this will be for the guy or lady you'll meet in a couple of hours? Imagine you're sucking their lips and you won't need a vibrator to get in the mood before your date!
When you're with your actual customer, start by tugging their lower lip. Or their upper lip, works just as well. Make things even more intense by licking their lips. They'll be super impressed.
Apply some lip balm
You hate it when your lips look bad, right? Your client is sure to feel the same. Taking care of yourself doesn't only mean taking showers every day, eating healthy food, putting on perfume, and so on. Every inch of your skin needs to be taken care of properly. Especially if your appointment will include lots of lip locking.
One of the best things you can do to make your lips extra kissable: apply lip balm daily. If you don't like that, you can use lipstick, beeswax, or moisturizer instead. Maintenance is key, ladies and gents. Always.
Switch positions
No, we don't mean moving from cowgirl to doggy. We're still talking about kissing here. Admit it: you often concentrate only on one side of your date's face when you kiss them. Remember to focus on both of their sides by tilting your head now and then. You'll avoid neck pain and keep things steamy.
Keep an eye on body language
If you're with a new client, you won't know what they're into when it comes to kissing. In this case, what better thing to do than to see how their body reacts to certain moves? You can begin by doing this: kiss them softly. If your partner draws you closer, you can bet they want more.
Is your client standing there like a dead fish? Ask him or her if they'd like some dirtier action. Or allow them to tell you on their own.
Let them take the lead
Many men and women love to be the dominant one between closed doors. Ask your client what they prefer: to be the one who takes the lead or to allow you to be the one who does that. Are they like "whatever"? Feel free to plant the most amazing kisses on their hungry lips. Does your partner say, "let's do it 50-50"? Then by all means, let the equality begin.
Do it like they do in France
Aaahhh, French kissing mon amour… Tongue locking turns many people on like no other. Slip your tongue inside your guy's or lady's mouth and get ready for some toe-curling sensations. Alternate between this and kissing other erogenous zones and you'll have your client wrapped around your little lips… finger, we meant finger :P
Do you have other kissing tips, dear escorts? Feel free to leave them in the comments section.