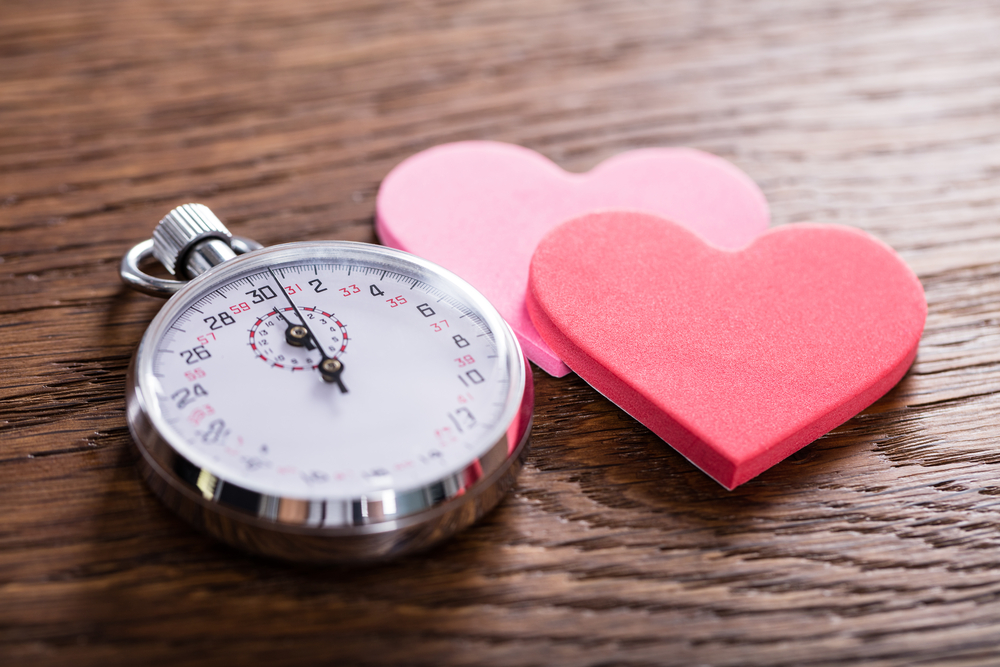 He's not suffering from premature ejaculation, but he manages to finish really fast after starting the date, leaving you with a lot of free time to fill, if the date was set for an hour or so. Some guys manage to "reload" for a second session, so all is left for you to do is cuddle, kiss, and prepare him for this moment, but what do you do when your date is not up for a "second-course meal"?
Is he finishing too fast, leaving you with a lot of time on your hands, not knowing exactly how to fill it without him feeling like the date went too fast, or as he has overpaid for the encounter?! Most men that tend to finish in a manner of 5, 10, or 15 minutes after you've started the one-hour long date, will make it your job to fill in the remaining time.
They are not inclined to face the reality of what just happened – the fact that they were overly excited and finished faster than they thought they would, and if you don't play it smart, they tend to blame it on you, saying that they overpaid, that you were rushing them, or that you were not interested in filling the one hour time he has booked.
Here are a few tricks for you to use, when you know that your date is a fast ejaculator, or when you have some hints that your date is going in that direction.
Masturbation in advance
If you have a history with the man you are about to date, and you know that he tends to ejaculate in a manner of minutes after starting the date, then it would be a good idea to suggest to him, when he books you, that he should masturbate a couple of hours before seeing you. Make it sound like you have big plans for him and you want him fresh and ready to play like he's about to embark on the sex adventure of his life. This way he won't feel offended.
Use a thick condom
If you see your date getting way too excited really fast, you could slow things down by using a thicker condom. This way the sensation in the penis, during penetration, will be way reduced, leaving you time to slow things down and prolong the experience. That's why it is important for you to carry with you, different types of condoms, for different kinds of occasions.
Lay him on his back
Get on top! This always does the trick, because with you riding him, you get to control the movement and pull away when you feel he's getting close to ejaculation. By pulling away, you give him time to breathe and slow down.
Breath, breath, breath
Pull away and ask him to take deep breaths. This way his mind is switched to another activity and the ejaculation reflex is interrupted. Do this with a normal tone of voice, so that he won't feel offended or criticized.
The "squeeze the penis" technique
When you see him close to ejaculating, stop, grab the head of the penis, and squeeze it for 20 seconds. Then let it go, wait 30 seconds, and then move on to having sex. Repeat the move when you feel he's about to come again, then go on with what you were doing. This way you are delaying the ejaculation, and you offer him an even better orgasm.
Show: Affection, Interest, Compassion
If you do all that and you still have some time on your hands before the date ends, and he's not interested in leaving early, then you can proceed to other activities such as cuddling, touching, kissing, talking, and showing interest in his life, the things that are stressing him out and the things that he enjoys doing.
Is a kind of therapy work, but you'll be amazed just how much your clients need to be heard and listened. And the feeling that you are giving them just that: attention, affection, and understanding, adds up with the great sex you've been having, leaving him fully satisfied, ready to give you a 5-start review and to come back for more.
What do you do when your date has finished really fast and is not up for round two? How do you fill-up the remaining time of your date? We can't wait to hear your ideas and tricks.