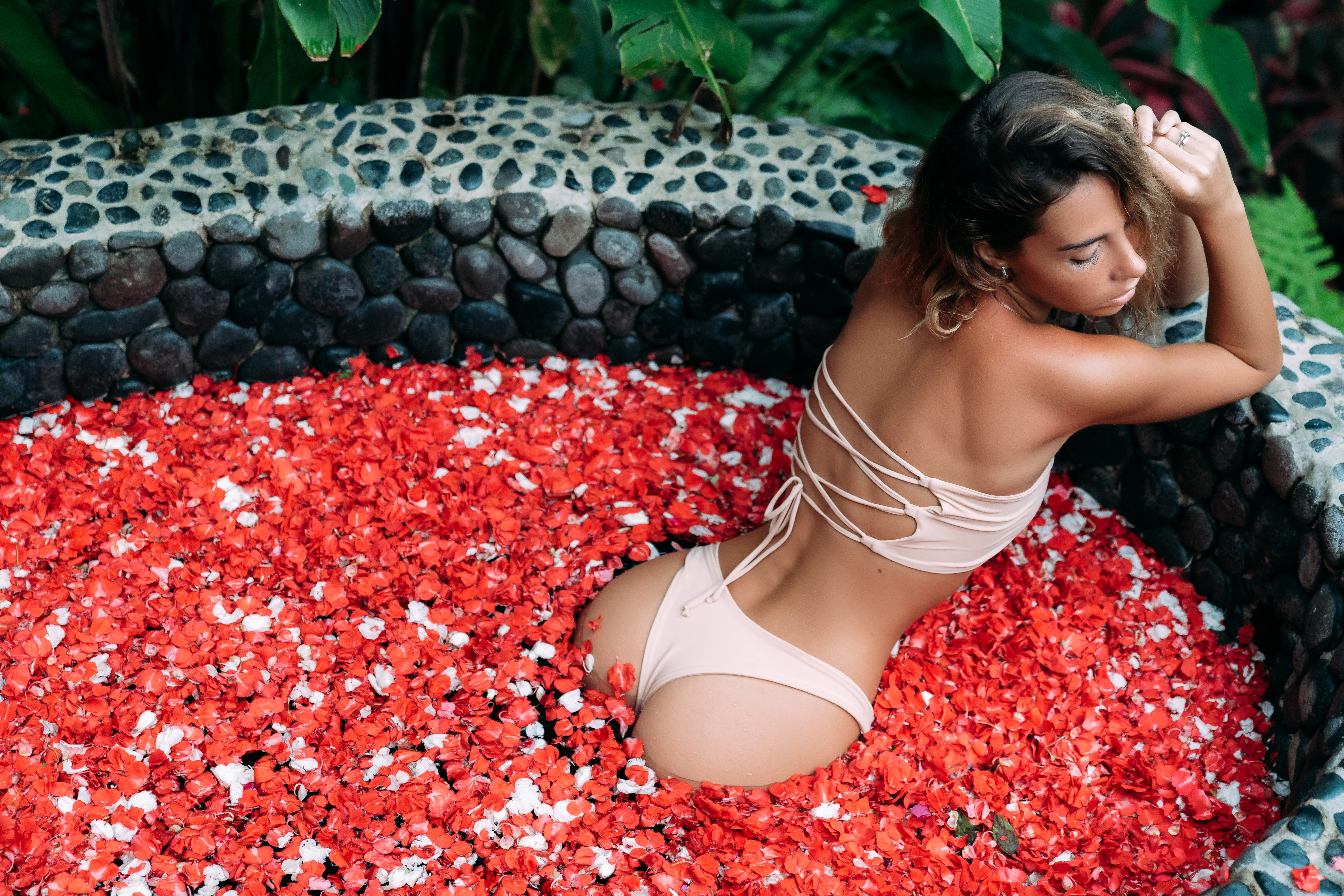 Each person that you date dumps his negative vibes and energies your way, leaving you charged, anxious and lacking your own positive energy. Learn how to clean away all the residues your dates are throwing your way and stay happy, positive, and full of life.
Every one of us comes with a different kind of energy, depending on the mood we're in, the things that have happened to us lately, our financial status, or the emotional one.
That's why, for a professional escort can be really hard to fully relax after a full week, or even a full day of back-to-back dates.
When we meet with someone, or even talk over the phone or skype, there's an exchange of energy happening, and some may be mostly receivers of energy while others find themselves drained after such dates.
When someone books your services, he wants something more than sex! He wants to unwind, to relax, to get rid of his worries and problems, to unburden his soul and to liberate himself, at least for an hour or two.
And guess where all those trapped emotions are going! Yeah, to the escort he's dating. So, after absorbing the negative energies of so many different dates, is no wonder that at the end of the day you feel drained of power, overwhelmed, agitated, anxious and stressed.
Body, Mind and Soul Cleansing Routine
A "cleaning" routine for your body and mind is more than needed in this case and should become at least a weekly habit. This way you drop all the burdens and worries that others have put on your shoulders and you get to purify your soul and mind of all the negative energy that you've received, also recharging with energy so you can keep on doing the escorting work.
Use mantras for a positive mindset
Mantras are working wonders on our subconscious mind, helping us focus our energy on positive thoughts, ideas and plans and not getting stuck into the negative. Make a motivational quote jar in which you can write a motivational message for each day of the month and insert it into your daily routine. Every morning when you wake up open the jar and read a fun and motivational message. Not only it will put a smile on your face, but it will also set the tone of the day.
Use mantras to focus on what really matters and to guide your thought into the right direction.
"I am strong. I am beautiful. I am enough" is a powerful mantra to say when you struggle with body-image issues.
"I am grateful for everything that has happened in my life, that shaped me the way I am. I am grateful for all the good that is yet to come my way", is a mantra to say every morning in the mirror, to remind yourself that there is also good in your life.
"Less is more", a mantra to use when going to bed, especially after a day when you fill you haven't accomplished much.
"I am the sky, everything around me is just the weather passing by", a beautiful mantra that helps us endure tough times.
"Today I am the best version of myself. I am perfect for my family. I am perfect for my kids", this is a mantra that you can personalize according to your desires, that helps you build self-confidence
Relax your body with a bubble bath and a breathing technique
Dim the lights, light up some scented candles, put some relaxing music on, pour a glass of prosecco and dive into a nice and warm bubble bath. Then close your eyes and just let your thoughts calm down, accept the bad things that are going through your mind and just be gentle with yourself.
The bubble bath is a stimulus for the senses and allows your muscles to relax and your mind to just wonder and chill. Try having such a relaxing moment at least once or twice a week and you'll see the difference in the extra energy and positivity you'll have on facing each day that comes your way.
How to breath when you feel anxiety:
Breath in through your nose and out through your mouth. Number from 1 to 5 when breathing in and then, without holding your breath let it flow out of your mouth while counting from 1 to 5 again. Repeat this for 3 minutes.
Belly breathing to relieve stress:
Lie flat on a comfortable position and put one hand on your chest and one on your belly. Take a deep breath through your nose and expand the belly. Let the air out through your lips while pushing your hand on the belly to let all the air out. Repeat this move for 5 times.
Use sage and salt to clean your home
If you're doing incalls and your personal space happens to also be the place you're dating your clients, then you have to do something to maintain the atmosphere in your home pure and protected from bad energies.
One of the things you can do is burn sage in your house after each date you're having, for positivity and for cleaning the air of negative thoughts and attitudes. Another thing you can try is to pour salt in the four corners of your room and let it sit there for a couple of days. Salt has the capability of absorbing negative energy that is present in your surroundings. You can do that during the weekend or when you have some date-free time, in order to clean the space after a busy period. After the 48 hours clean the salt and throw it away.
Bring some plants in for good vibes
Another thing you can do that will help cleaning the air around you is to have more natural light into your house and have some green plants that will bring vitality and positivity in your living space.
Avoid toxic dates
Stay away from people that are toxic to your happiness. If a regular of yours is always gloomy, always depressed, always criticizing everything around him, including you, then he may be a bad influence and even toxic to your overall happiness. This type of person only brings you down in order to pick himself up. Yeah, you don't want to lose a regular, but sometimes cutting off the negative influences in your life will only help you grow into a better version of yourself.
So, try to surround yourself with more positive people while avoiding the ones that are treating you like their bad energy dumpster. As a professional escort you are there to offer them a good time and a great intimate experience, but you are not there to let them feed off your positive nature, while they dump their problems on you.
Try a calming technique and change the tone of your thoughts
Often, we tend to feed our mind with negative thoughts and affirmations, so we suggest you try the following exercise: try to be aware of how often you talk in a negative manner. You'll soon discover that negative thoughts are preponderant into your daily life so the next thing to do is convert the negative things you intend to say into something positive/affirmative before saying it out loud. It will be difficult at first, but it is a good practice that in time will turn into something natural to do.
Instead of thinking "this situation is making me struggle both financially and mentally", you can try saying "although this situation challenges me, I am capable of finding a way to adjust to it". Is about mentally programming yourself to put things in a new and more positive perspective.
Let us know what other tricks you're using in order to stay positive and have a clean air around you. Every suggestion is important to other escorts like you, so let the comments flow!