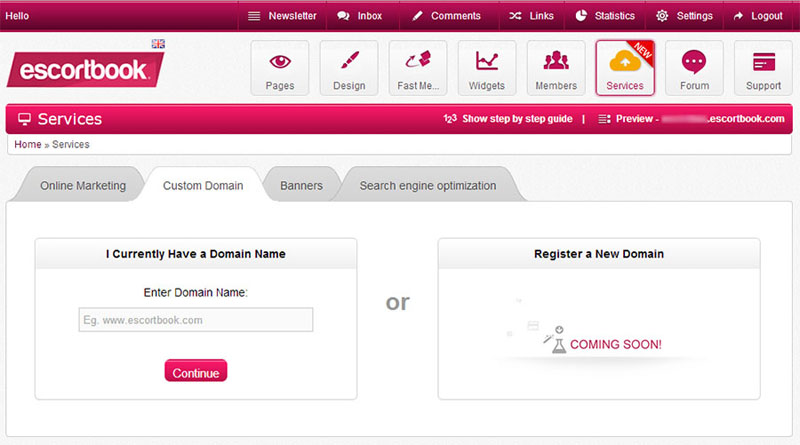 With Escortbook you can have your own custom domain with no headaches! You can enter your own domain or register a new one on our platform and enjoy the benefits of having all of the customization and design privileges but under your own name or business venture.
We guarantee a boost in traffic on your platform in terms of number of visitors. You will also raise customer awareness when you present your business with your own ".com" platform. If you combine this kind of market approach in terms of traffic with your banners and link exchanges, you will see what Escortbook is all about: everything is built for your comfort but at the same time smart and powerful tools are set to deliver the best results for you and your business.
By having a custom domain, the possibilities are virtually endless; you can have your own email address together with contact information linked to your platform. Keep in touch with your clients through our powerful and stable communication engine, but with your name on the door.