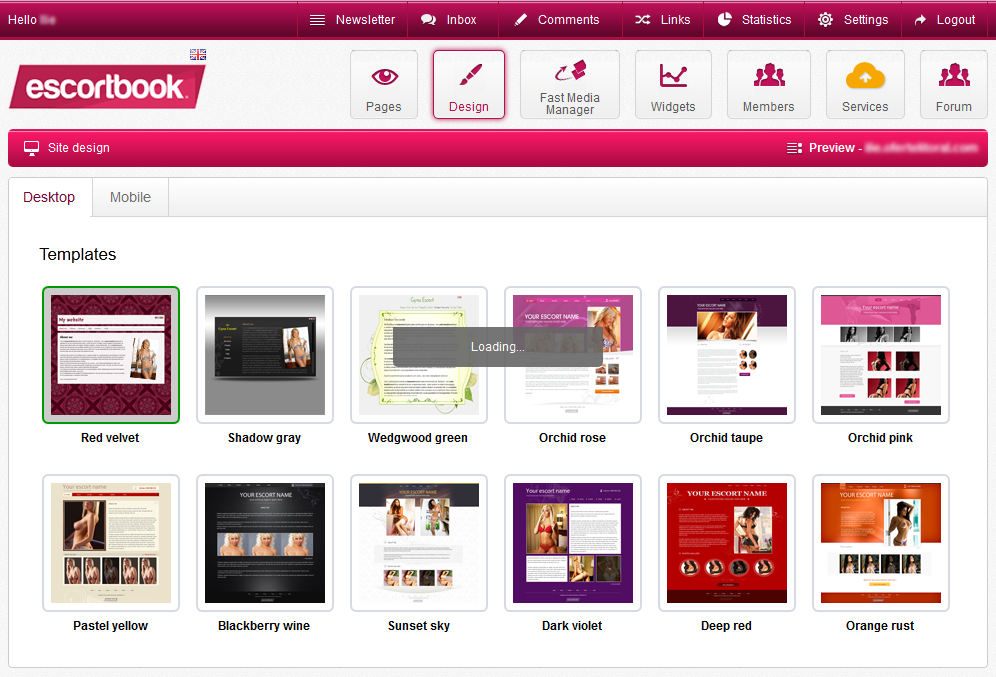 To go with the wide variety of helpful tools available for you, EscortBook even offers a number of templates made by top graphic designers. They are easy to modify, so that you make your content more appealing.
We are talking about
optimized in-site search-engine-friendly layouts
that will guarantee a boost in your rankings.
You can also heavily modify your site and profile pages in order to attract a wide and diverse range of clients. In other words, with EscortBook, your site will become a personalized vivid collection of galleries and information that will appeal to more and more people.
Our design customization module is the most powerful and versatile engine out there, in the sense that, while the content is fully customizable and you get to modify just about everything, the layout will keep all of its SEO content – traffic boost with no limitations. At the same time, it is very easy to use, allowing you to change the layout of your template, fonts, background, and background. You can also view your website's changes in real time thanks to our embedded preview option.