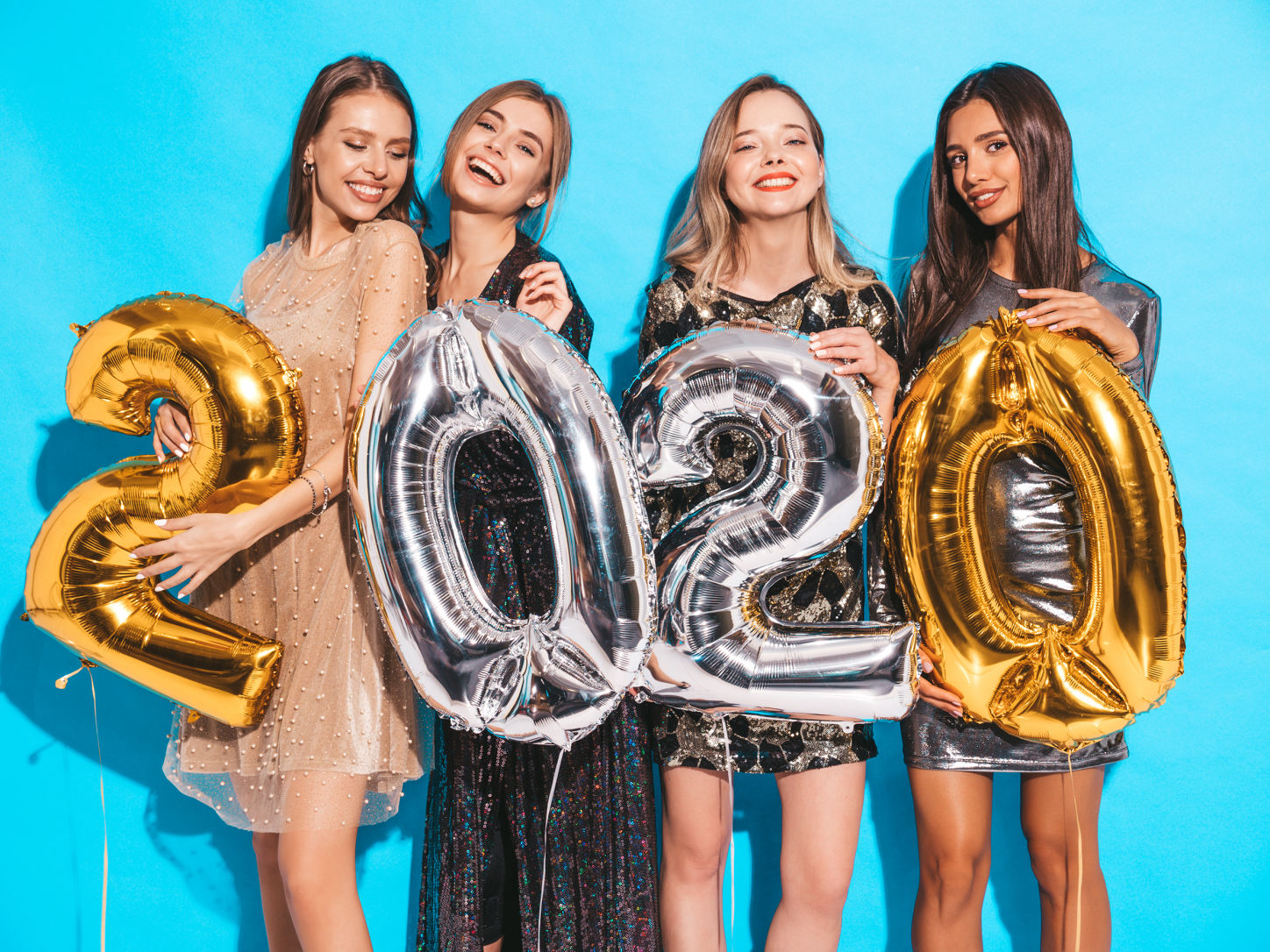 Feeling out of shape and in a cranky mood?
Here are 6 tips on how to fight the January Blues!
If you found yourself feeling depressed or extra-cranky in January, well that's not just in your head! The feeling you are experiencing is called the January Blues and is a seasonal affective disorder, associated with the post-holiday blues, that can hit your hard, affecting your good spirits.
Officially, January is the worst month of the year, when everything is cold and grey, the holidays have ended, the Christmas decorations are off, you are no longer spoiled with amazing gifts, there are no more cool parties to look up to and the list can go on and on.
That's why the January Blues are a real thing, and more and more of us are starting to feel affected by this phenomenon. But, as an escort, January Blues can be a real set back in your daily activity, something that can mess not only with your mood, but also with your dates and financial stability.
So, try not to let yourself get caught in the seasonal depression web, and if you do find yourself feeling demotivated, tired, anxious and extra-nervous, all you have to do is make a change in your daily routine, by following our tips and tricks on how to combat the blues.
What are the January Blues?
The explanation for the January Blues is quite simple: less exposure to the sunlight wreaks havoc into our bodies, because in the absence of natural sunlight, the body starts producing more melatonin, which causes the feelings of sluggishness and decreased energy.
What can you do to get back on the saddle?
Part of being an elite companion is pampering and tacking care of yourself, both on the outside and on the inside, cause, no one wants to date a tired and nervous escort. So, if you feel the naughty January Blues knocking at your door, check out our six tips on how to get in higher spirits and back in the high-class, elite escort game.
1. Get your happy on
Even though you might not be a morning person, the way you start the day set the pace on how you'll tackle the day and its challenges. So, insert in your morning routine a big glass of water and some exercises.
You don't have to do a full aerobics routine, a little yoga or a few stretches might be just enough to get your blood pumping and your mood elevated.
Drink that big glass of water as soon as you get down from bed, because your body might be dehydrated after sleeping, and then carry on with a healthy morning snack consisting in fruits, oats and protein. In just a couple of days you'll notice the difference!
Also, having a good and healthy breakfast will keep you in shape for the dates that you have planned during the day. Eating right in the morning helps you avoid those unhealthy snacks you have between dates!
2. Eat something that you like or cook for your friends
A very important thing when it comes to combating the January Blues is maintaining the rhythm. We don't say that you should be just as busy and fully booked like you were in December, but don't go from overly booked to just one or two things on your agenda. Slow it down but continue to keep yourself busy with your dates and friends. Don't go from a full house with crazy noise, great food and lots of laughs, to an empty house, that makes you feel silence like a burden.
Eating something that you really like, in the right company, can do wonders on your state of mind. Also, being surrounded by people that you like and preparing a meal together will elevate your mood greatly.
Do that and you'll see just how much of a change a good meal and company can have on your disposition.
3. Meet with someone that you love hanging out
Blue Monday, the most depressing day of the year, has officially passed but that doesn't mean we're out of the woods yet. So, extend the warm, cozy feeling that you've had in December by having a great night in. Invite some friends over, order something good to eat, have some mulled wine, laugh your heart out and just enjoy yourself. This will recharge you and will offer you the necessary tools to continue offering your best escort services to your dates.
4. Spend time outdoors
You have a regular date that keeps on insisting to take you skiing or ice skating, or maybe just out for a romantic weekend? Then take the offer and enjoy spending as much time as possible out in nature. This will recharge your batteries and will give you the much-needed vitamin D, that will boost your spirit.
You don't have an outdoor date planned? Then use your own free time to go outdoors or meet with your date for a long walk in the park before going to dinner.
5. Don't let the New Year's Eve resolutions take you down
The resolutions that we make at the end of the year are a good thing because it helps us set up a target and don't loose focus along the way. But in January things are a little different. With all the changes in our daily program and the lack of sunshine, those resolutions can only torment us and make us feel even worse for not sticking to them. Cut yourself a break and postpone the resolutions for the end of January, when things will look a little brighter and your mood will be better.
6. Make plans for yourself
Planning ahead is an amazing way of boosting those happy hormones in your body. Just the thought of a beach holiday can make you instantly happier. It doesn't matter that the vacation you dream of will happen six months from now, the process of planning is the key to a good state of mind. You don't even have to prepare an actual vacation, scroll down photos of great destinations and daydream about being there and you'll feel better in no time.
Having something to look forward to can make the time fly and the cloudy month seem bearable.
Try our tips and tricks, enjoy a well-deserved dessert, binge on Netflix and do things that spark joy in your life, and the January depression will disappear in no time!