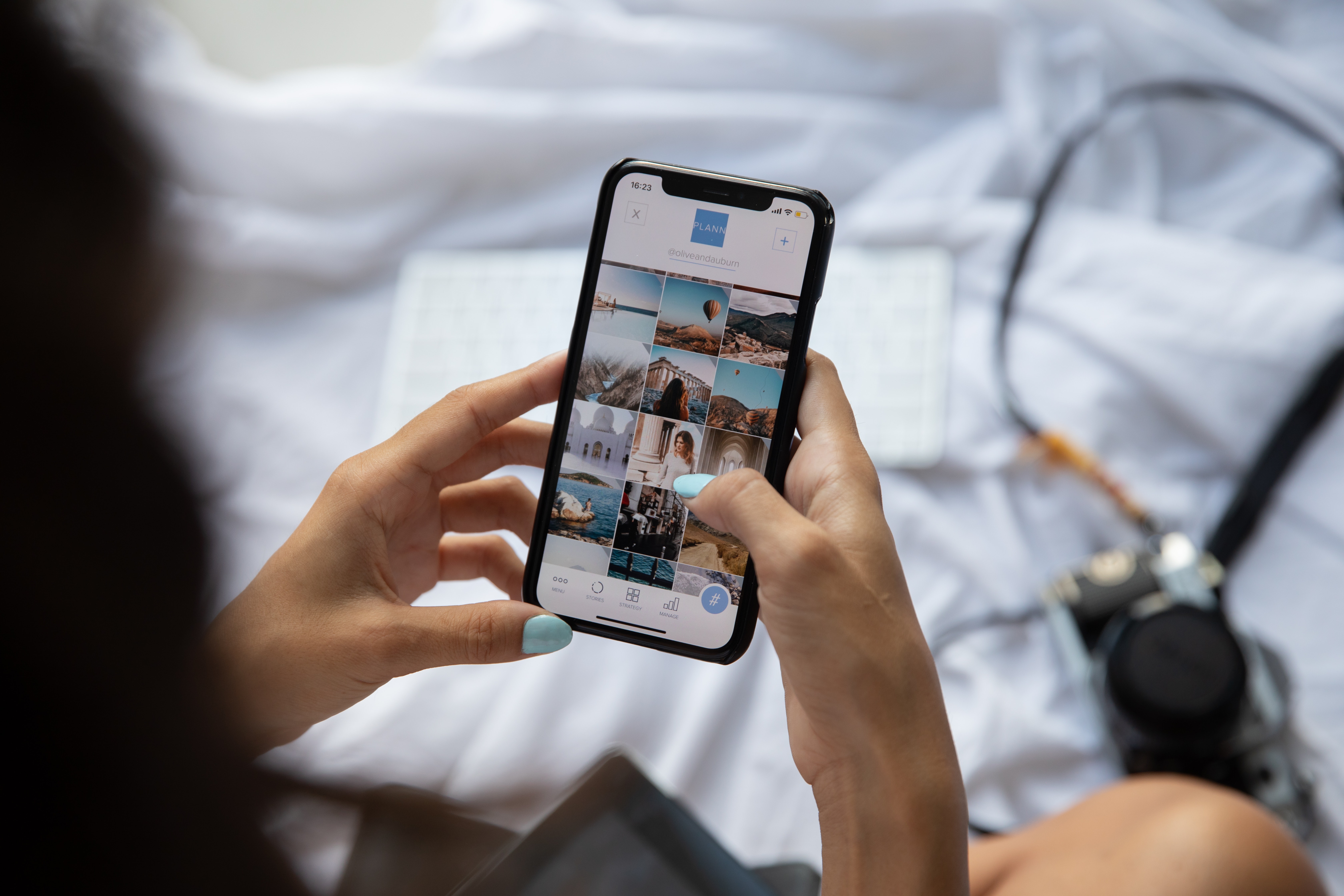 Part 1. How to Pose on Insta Pics
Even if you are currently a full-time escort, you shouldn't exclude social media from your interests. Instead, you can use it into your own advantage, to attract new clients, to catch the eye of a more financially potent type of dates and to even become an influencer.
So, why settle for just being a queen in the escort dating world, when you can start building a name for yourself in social media, something that can then help you build a post-escorting career?!
But, first, what's an influencer?
An influencer is someone that can start a debate on a hot topic, that can change minds and mindsets and guide trends, an influencer is someone that we feel closer to, than a model, or a public person, because we feel that we can relate to him/her more easily when it comes to the topics of interest to us. A message is more compelling when it comes from someone with a similar lifestyle to ours, or with a lifestyle that we can actually reach at a certain point in our lives.
Being active on social media takes more than just posting a couple of cute selfies or some pics snaped during the day. The thing that will get you likes and get you noticed is the quality of your content. So, take advantage that you have a busy lifestyle and that you visit different places every day, during your escort dates, to take photos and upload them on your profile.
The science of a good Instagram photo
There's a real science behind taking the perfect instagramable photo, and we're here to give you the pointers you need so that you can create a high quality, diverse content, that will get you noticed both in the escorting world, as a high-class, professional escort, and as a potentially new influencer.
1. The flowy outfit pic
Choose a flowy, super girly dress or skirt and play with it to create movement in the photo. The sensual waves created by your dress or skirt will be captured on camera, giving you the perfect Insta shot. Don't be discouraged if it will take a few shots till you'll get the perfect photo, because the result will surely worth it.
When doing the flowy outfit pic you can twirl, lifting your arms so they won't get in the way of your dress/skirt, or you can pull your dress/skirt away from the body, letting the camera capture the moment. Be creative and persistent.
2. The over-your-shoulder look
Pop your hips forward, turn to the camera, slightly pop your shoulder towards your face, hug or cross your arms, or choose to place your hand on your hip, for a slimming look of your arms. This look-back type of photo is always a hit, because if gives you a mysterious vibe, slightly innocent, but still sexy. It's an inviting look, making the viewer want to know more about you and meet you.
3. The hand on your face photo
This is a very sensual Insta pose, and it can be done in multiple ways, with just one hand or both of them placed on your face. You can rest your hand on your chin, or you can do the "tuck your hair behind your ear" move, you can hold your face with both hands, run your hands through your hair, or use your hands to block the sun our of your eyes, or hold them by your forehead with the palms facing out.
These photos are great when you do a portrait, or when you have a great tan, or a perfect makeup that emphasizes your natural, beautiful face.
4. The "playing with props" picture
By using props, you can create amazing mood photos, photos that will make the viewers want to be with you in that very spot. It's an invitation that you are sending to the viewer!
So, choose your props carefully, have fun with them and the most important thing – use them in natural ways if you want natural photos. Play with a watermelon slice, hold a grape or a strawberry or any other food near your face like you're about to eat it, throw your hat in the air, hide half your face behind a book (make sure you choose a good book because many will also look at the title), take a sweet photo with a big cone of colorful ice-cream.
Using props in photos is great for beginners in the Instagram world, that don't really know how to pose or what to do with their hands while posing.
5. The knee/arms up
Not on the same time, don't get us wrong! The knee up pose is great for sitting photos, because it gives you a great body posture and it creates some interesting angles. So, while sitting down, raise one knee up, and lean on your elbow. For a cool look, go for a low angle photo, with you kneeled, resting on one leg, and having the other one in front of you, leaning towards it with your elbow on it.
The arms up, eventually making the peace sign is a famous pose, that is best suited for vacation photos. Don't fully raise your arms up, instead move them to create motion and also have in mind that if you are self-conscious about the way your arms look, keeping them away from your body makes them look slimmer. Use your hands to throw water, sand, or snow, in the air, to get that amazing moving effect in your photos.
Stay creative, be relaxed, and make a habit of taking lots of photos of yourself and of the things around you that may spark interest to others. Watch yourself in the mirror, learn your body, find out your most flattering poses, really look at your beautiful features and see what poses are putting you in the best light possible. Practice a lot and you'll soon be a natural at creating good social media content.
What other posing tricks do you have, to make your body look sexier and your photos more attractive? Share your experience with us, so that we can all learn form one another.
Stay tuned, cause Part 2 of becoming an Instagram Goddess is on its way!