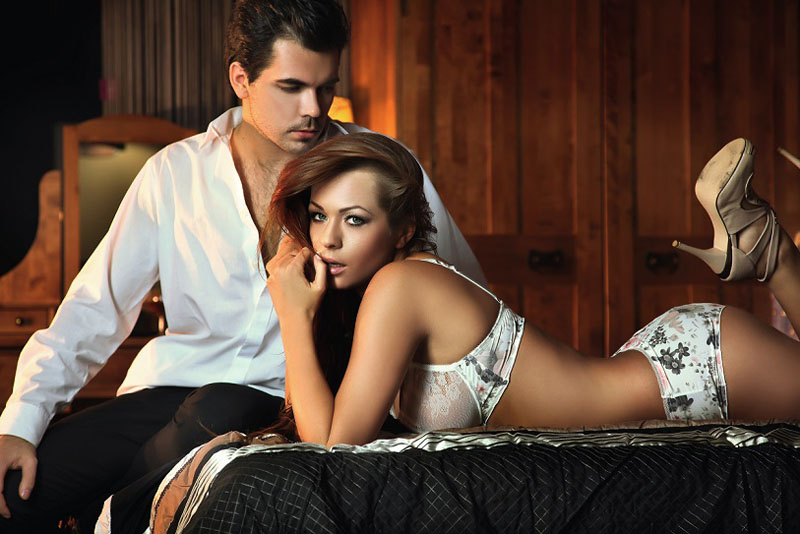 If you haven't, it's time to take out your calendar and mark the date. Valentine's Day could easily be one of the most profitable days in your year. While it's easy to imagine V-Day as a celebration dedicated strictly to couples, we mustn't forget that a large portion of the world's population remains left out. What are all the singles supposed to do? Find a random hook-up on Tinder and not really know where the night will lead? That's not an option you should let your target audience even consider. You need to offer them something better.
And not just the singles. Think of the countless men with unhappy marriages who would rather invent some trip away from home and spend February 14th in a motel than with their wives. Well, instead of letting these gentleman spend a weekend alone, offer them a much better option. That option is a full evening with you!
"Really, an entire evening?"
Many escorts have short lived encounters. One or two hours per client, sometimes several clients a night. It's the perfect amount of time for a little intimacy and a little fun from the client's point of view. For some companions it's easy as well. They have a developed routine, where seeing more than one customer per evening is easily doable, and significantly profitable. On the downside, it's also extremely stressful and tiresome. The second client on the list can't know that you were with another customer just twenty minutes ago. They're expecting a relaxing encounter, with them as the main focus, and you can't let them down, not if you want them as return clients.
There's a reason, however, why many luxury escorts choose to spend entire nights and even entire weekends with just one client. For the customer, it gives them the experience of the perfect relationship – all love and passion, minus the arguments, jealousies and the stress. For the escort, it's a much more relaxing job both physically and mentally. Don't be mistaken, however! It's not a walk through the park. When you spend so much time with a client, you have to be prepared to suggest activities, conversation topics and things that they would enjoy doing. On the other hand, once you spend sufficient time with a certain customer, these things take a rhythm of their own and they become much easier.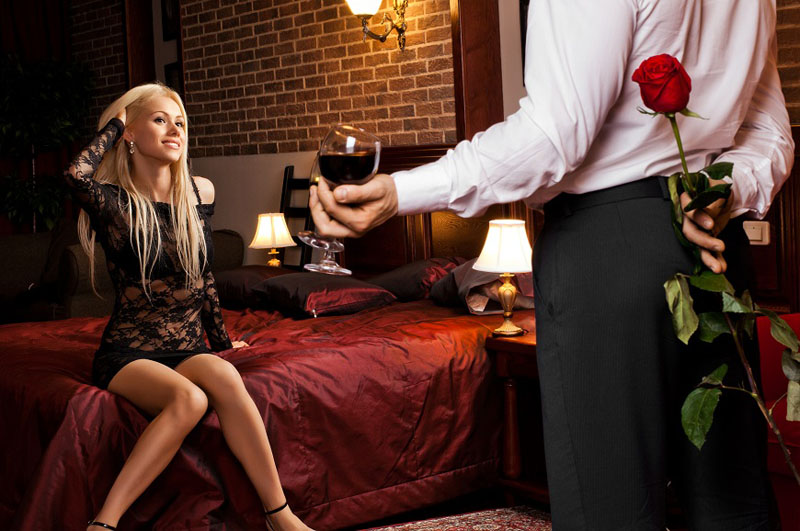 "Okay, one full evening, but what do I do exactly?"
Planning a special evening isn't difficult when it comes to Valentine's Day. But first you just have to forget everything the media has taught you about V-Day. While people in relationships look forward to receiving flowers or a blowjob, the people who seek escorts on such occasions are in search of a different experience. They want to forget that they're single and spend an awesome night without any strings attached. So, without further ado:
Dear female escorts, it's essential that you forget what Valentine's Day is usually all about. Advertise the perfect date for guys! Sure, everyone will like a nice massage and oral sex, but when the intimacy part is over, suggest playing video games or watching a football or hockey match on TV. Be open to suggestions yourself. Many clients will be excited to do something they love with you, especially if they've never had a girlfriend or lover who enjoyed the same activities.
Dear male escorts, don't forget about the details. Do a little more than you normally would for your date. Get your client a nice bouquet of flowers, some chocolates and a sexy Valentine's Day card. It's a little detail that they will remember. Something fun that you could do with your female clients is play some sex games. It will help some of the shyer women relax and enjoy the encounter. Also, don't neglect to ask your clients if there's something they've always wanted to do that they haven't been able to do with their exes. Try to make their fantasies come true and we can assure you they'll be calling you again in no time!
By planning a special night on Valentine's Day and advertising it in advance, you are ensuring that you will have a very profitable evening on February 14th. Since it is a special occasion, a night that no one wants to spend alone, you can raise your rates and ensure that you have return clients, who can afford those rates. It's the first step to rebranding yourself into a VIP escort, so don't miss out on it!