Did you just create a personal website and you want to add some photos of yourself? That's a great idea. It's one of the most important steps towards making yourself and your services known to potential clients. It's very easy to upload pics, but the question is, do you want the world to see your face or not?
If you're a private person, you might not wish to have strangers gawk at your face anytime, anywhere. Worry not, you can actually blur your features in photos and keep your privacy intact. We're here to tell you how!
1. Look for apps online
The Internet is a magical thing. You can find a ton of useful stuff for your job, especially if you want to keep your physiognomy hidden online. If you own an Apple gadget, you can try Blur Photo Editor. Another good option is Skitch App. Do you use an Android-based device? Some great blurring tools you can opt for are Photo Editor by Aviary and After Focus.
In case neither option satisfies your needs, do a quick search on Google and find what works best for you.
2. Use different props
If you don't want to use special apps, you can always go for glasses, scarves, or even your own hands. Below are just a few examples of how to do it. But first, remember this: make it look natural! Now on to our tips.
One: grab your camera and place it on the table. Put on some see-through underwear – or go naked -, take one of your favorite scarves, and drape it over your eyes. Use your most seductive or naughtiest pose, press the timer button, and wait for the camera to snap a pic. All done!
Two: put on your tightest little black or red dress, show some cleavage, smile alluringly, use one of your hands to partially hide your face, and press the Photo button on your smartphone. Men: buy a carpenter or firefighter outfit, cover your eyes with your hands, and the ladies who look at your pics will want you between their legs ASAP.
Three: hire a professional photographer. They'll tell you how to strike the best pose and what makes you look sexy, sweet, or flirty. Plus, they have some awesome props that make it super easy to keep your face hidden.
3. Hair to the rescue
Do you like to play with your hair during a date? Great, you can do the same for a photo session. Yes, you'll need a professional photographer if you're not good at doing several things at the same time. If you're not comfortable with a guy or girl snapping a camera in your face, ask a friend for help.
As always, the same preparations as above apply: find your most sensual underwear or dress, put on some stilettos, lay on the sofa or bed in an alluring position, and place your hair so it covers your eyes. Hide your nose, too, if it makes you even more comfortable.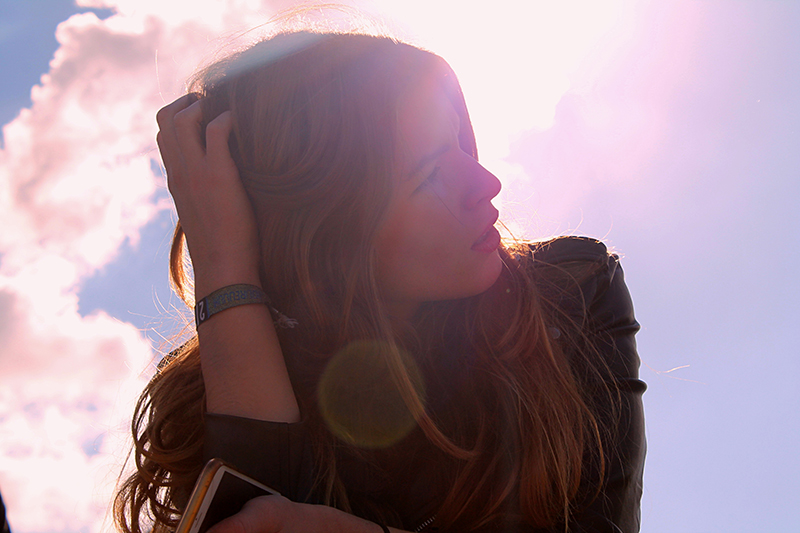 4. Go for side photos
This is one of the best ways to keep your privacy for your personal website. Look to your left or right side while making sure only your cheek and part of your nose or lips can be seen. This will intrigue potential customers to the max and make them wonder how you actually look like.
5. Buy masks
When we say masks, we're thinking Venetian and Catwoman. Nothing says hot like a black latex outfit paired with a black mask made from the same material. There are also many elegant lace or silk masks you can choose from.
Pair a cute bunny mask with a cute bunny tail and pink lingerie and let men's fantasies run wild. Gentlemen, buy a Gladiator mask, reveal your pecs and abs, and the ladies will picture you in their beds doing naughty things.
That's it from us on how to blur your face in photos. Have you tried our tips already? Use our comment section below 😊