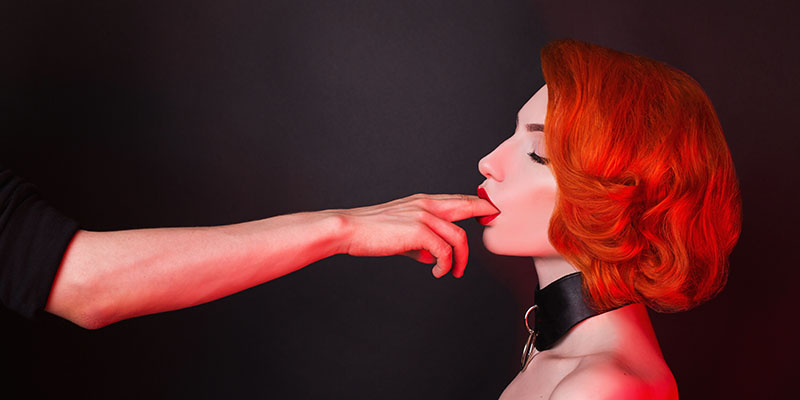 Are you a deep throat kind of girl? If you like to offer this service, you probably know that many guys love it. Since most of them never get it during a regular oral sex session, your dates will appreciate you even more if you take their penises all the way inside your mouth and the back of your throat.
We're here today with a valuable guide on how to give mind-blowing deep throat without gagging. It all just takes some practice and a little bit of effort from your part. Once you're done soaking our tips in, you'll become the best in the business.
Now for some techniques on how to make the whole experience comfortable for you, ladies and gents.
Checking that gag reflex
When you take a guy deep into the back of your throat, your gag reflex might kick in. Depending on your body and the way your brain is wired, said reflex can be either low or very high. If you're in the latter category, then the most minor touch will make you simultaneously gag and throw up. Which… will instantly get him turned off and you embarrassed.
Not to worry, you can test that pesky gag reflex to avoid uncomfortable situations. How? Look around for an object shaped like a dick, but make sure whatever you use doesn't get stuck inside your throat. Try a dildo or a banana, to be on the safe side. Slide one of these into your mouth and stop when the tip touches the back of your throat. Now wait for your gag reflex to be stimulated and you'll see whether it's very sensitive or quite the opposite.
We suggest noting what positions make it easier for you to avoid the gag reflex.
How not to gag
Next thing on the agenda: getting rid of the gag reflex. The first way to do it is to build up, slowly but steadily, a tolerance to having your reflex triggered, especially if it's highly sensitive.
Return to the banana or dildo and insert one of them slowly into the back of your mouth. Make sure it encourages the reflex while you simultaneously focus on methods to relax it. It might sound and feel impossible, but no woman was born an expert. Remember to do it every day, five minutes at a time. You will gradually be in control and become an ace! You won't even gag anymore in the end. Don't worry if it requires several weeks to get the hang of it.
What's the best position for a deep throat, you ask? When your throat and mouth are aligned in a straight line. This will make your gag reflex kick in later than if you were to use a different position. How to achieve this alignment? Two ways. One: go on your knees and look at the ceiling. Second tip: lie on your back, then hang your head over your bed's edge. Never ever kneel and face forwards. This will make the whole situation very uncomfortable.
Whatever position you go for, you might notice your salivary glands going into overdrive at one point. It's OK if it happens, many guys love it when there's extra saliva down under. In case you don't produce lots of saliva, that's fine, too.
Let's see the two best deep throat techniques!
Deeper and deeper
First things first, you need to go deep. But not before your client reaches that sweet ol' orgasm he came to you for. Don't forget to take a break now and then, especially when your throat shows signs of tiredness. Switch between a deep throat and the usual blowjob.
In and out
When you take your date's penis into and out of your mouth, he'll experience the best sensations all over his body. To spice it up, we recommend moving your head from side to side while simultaneously moving your mouth up and down his dick.
Do you have any more tips for the best deep throat session, dear escorts? Let us know in the comments section below 😊