Have you already tried every sex adventure in the book except a threesome? If you're interested in trying it for your next booking, way to go! When done with skilled partners, threesomes are some of the best ways to have the most intense orgasms.
Before getting down and dirty, though, make sure you know how a threesome actually works. Once you're informed about it, take a look here to find out how you can enjoy the perfect one!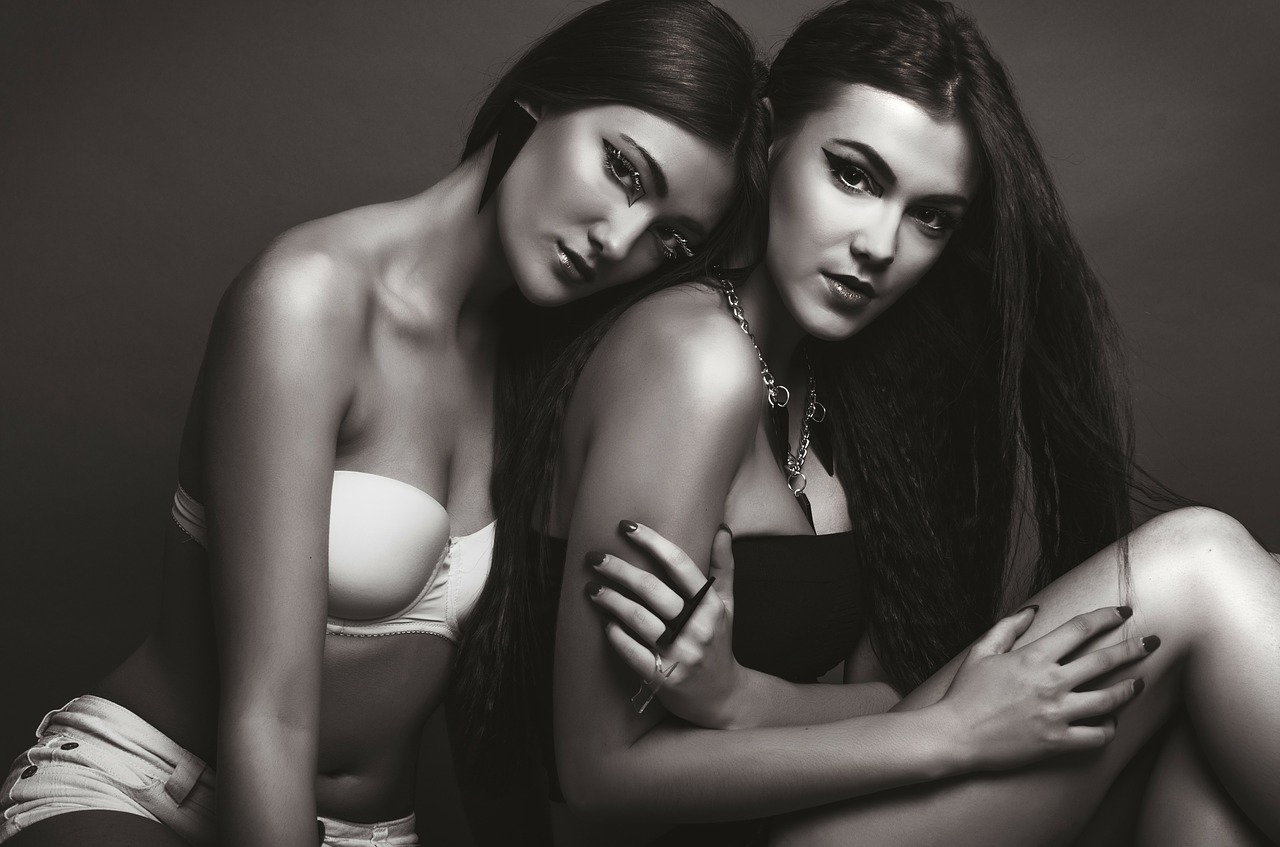 1. Talk it through
Nothing's worse than wanting to try something new, but never sharing your desires with your client. Don't be afraid to talk to her or him about what goes on in your head when it comes to sex games. Honesty always goes a long way into establishing a connection between you and them. If you repress your biggest desires, you'll only end up frustrated. Not to mention you'll always have that "what if" question running around in your head.
Talk to your date about trying a threesome and see how they react. If they sound as if they can't wait to do it, awesome. Ask your customer who the third person should be, discuss boundaries, and everything else you can think of to make it the best experience ever.
2. Hygiene + health = love
As a general rule, sex should only be enjoyed if everyone involved is freshly showered and uses condoms. It shows you respect one another to the max. Remember to have plenty of condoms somewhere close and to change the one you've been using with one of your clients before sexing the third person up. As you all know, condoms keep STDs away (pregnancies, too!).
It's always a good idea to ask every person involved in the threesome if they have allergies. If they do, stay away from stuff made of latex and lube and everything scented.
3. Set limits and respect them
Having a list of rules when dealing with a threesome keeps things clear and smooth. Plus, you won't have to deal with drama if one of the partners decides to throw a jealousy fit when you and the other person are about to cum.
Is one of your dates uncomfortable with penetration or kissing? Cross that off your list of do's and don'ts. Chances are, after one or more sessions, they might be OK with doing both. Boundaries have a tendency of getting crossed if there's complete trust and respect between partners.
4. Choose a pro as the third person
The temptation to choose a friend or a colleague as the third person in a threesome can be quite big. Our advice: don't give in to it. Go for a professional escort instead if you want to avoid losing your friend if, for example, she or he develops feelings for your date. Professional companions know how to keep things business-like.
5. Concentrate on both partners
It's very easy to focus on only one of your clients during the threesome. Our advice for you is to divide your attention to both of them and keep them on their toes. Ladies: while the guy is penetrating you, play with the other's dick. Gentlemen: when your date gives you a blowjob, kiss the second woman's lips or play with her boobs. Every person in the threesome needs to enjoy attention and amazing orgasms at all times.
Ready for an unforgettable threesome? Tell us all about it!