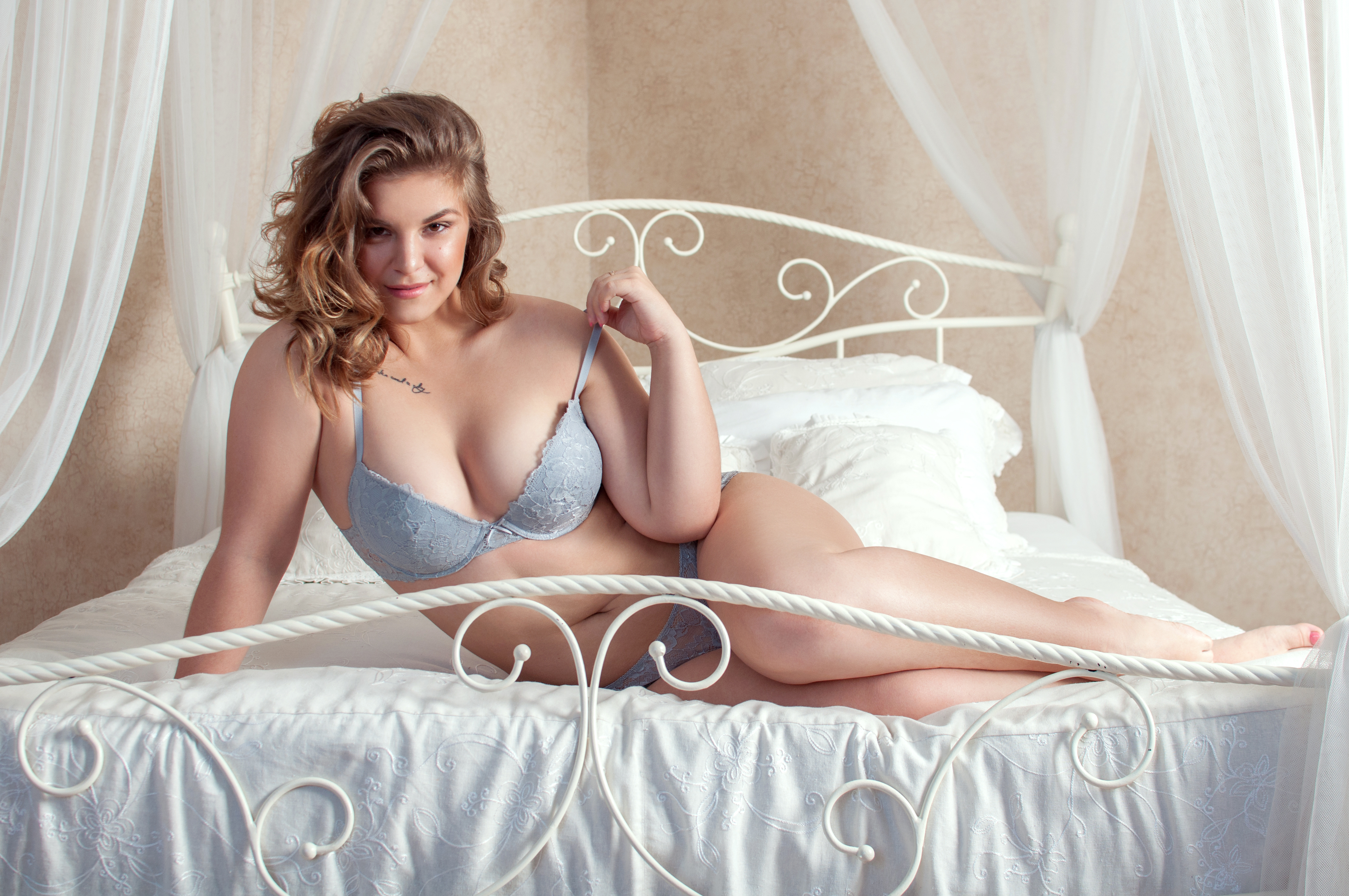 You are a BBW (Big Beautiful Woman) looking to make it big in the escorting world? Then have no worries and go for it! There is a whole market for curvaceous ladies out there, so being a full-figured escort will act in your advantage. So, be confident, stay body-positive and follow our tips on how to present yourself in front of your potential dates, and soon you'll have an agenda full of scheduled dates.
There are a lot of men looking to date a voluptuous, professional companion, so don't sell yourself short, accentuate your strong points and stay true to yourself by marketing the real you, not an ideal version of yourself.
BBW has its own place in the escorting industry, so rest assure knowing that there are money to be made in this domain, for you.
1. Stay confident and never be apologetic regarding your looks
Being confident in your looks and your abilities is a must for all escorts, no matter their seize, skin color, nationality and so on. We know being a BBW is a challenge in today's society but owning your curves and being proud of who you are as a person, makes the difference between a successful escort and one struggling for survival in this industry.
Don't let others dictate what makes you attractive, instead take a good look into the mirror and accentuate the body parts that you like. Acknowledge your assets and don't make it all about your extra curves. You are more than your curvaceous ass, jiggly belly and sensual boobs, and that amazing personality of yours will win you points in your date's eyes.
It's ok not to be perfect. So, make it about your strong points and less about your weaknesses. Never apologize about your weight! You market yourself as a plus size escort, so this is exactly what your date is expecting to see.
He seems disappointed? Then that's not your problem as long as you've been honest about what you offer and how you look.
Starting a date with your head down and an apologetic look on your face, regarding your weight, will only diminish your sex-appeal and your confidence level!
Also, keep in mind that not only BBW escorts can feel looked down upon by society. That also happens to the so called "chubby chasers". They often feel ridiculed because of their preferences in women and often socially unaccepted. So, act natural and give your date a sense of normality, because this is exactly what your meeting is – a date between two people looking for a connection.
2. Stay true to yourself and don't lie to your dates
Always present yourself exactly as you are! Post real photos of yourself, so that your potential dates can make an accurate image of your appearance. We are prone to look for our best, slimming angle to take photos, but this can be contra-productive for you, especially when you may even loose clients for looking to slim for their expectations.
Also, by posing in someone that you're not will only lead to disappointment from your client part, and a bad review.
Yes, put on makeup, wear something flattering, but be sincere and do not try to act like someone you're not. Do not make your dates feel as if they were being misled because that will harm your future escorting business.
Always upload up-to-date photos, because even a pound lost or added can make a difference in your appearance.
3. Describe yourself in a positive note
Being kind to yourself shows just how strong and satisfied with your body you are. If you are not appreciative about the way you look, and if you don't love your sensual curves, how can you expect for others to adore you?
Always use cute, flattering words to describe the way you look, because being body positive attracts positive vibes back from your date. You can use terms like fluffy, plus-sized, full-figured, curvaceous, curvy, voluptuous, BBW or funnier descriptions like more to love, built for comfort not for speed, more cushion for the pushin.
4. Be the best version of yourself
Being a plus-size escort does not mean you should neglect your femininity or sexuality. Always look your best and choose accessories that can compliment your look. Get some sexy lingerie, find some great boutiques with plus size clothes that are out of the boring plus-size clothing lines from the mall and don't settle for less! There are amazing clothing options for you out there, you just have to find them.
5. Rejection is part of the job
Do not take it personal if you get rejected, because all escorts are facing rejection, it is not just you and it is not because of your curvaceous figure. Clients looking for a BBW escort may have something particular in mind and you may not fulfill the requirements. Don't make a drama about that, carry on doing your thing, let rejection build your confidence instead of knocking you down and focus on the clients you already have a connection with.
6. Do not charge less than other escorts
You are an elite BBW escort offering the same kind of services like other companions operating in the escorting business, so don't sell yourself short! You deliver pleasure and enjoyments and your clients are just as satisfied like as they would with any other escort, have that in mind when setting up your rates. Charge competitive rates or even higher, having in mind that your offer is less available then that of the regular escorts out there.
7. Feeling uncomfortable? Don't do it!
If a clients' request makes you feel uncomfortable or seems offensive, just don't do it! You are a beautiful woman and escort just as your colleagues in this business and you demand the same respect. So, if your client wants to satisfy some crazy fetishes involving fat shaming, step back, refuse to do it and leave the premises. We recommend you emphasize the fact that you are not into fat fetishes from the very beginning, at the phone when setting up the date, in order to avoid any awkward situations.
Stay positive, have fun with it and buy some sturdy furniture in order to enjoy some bed shattering sex and orgasms during your escorting experiences. Let us know if you have any other piece of advice for the BBW women looking to work as escorts.