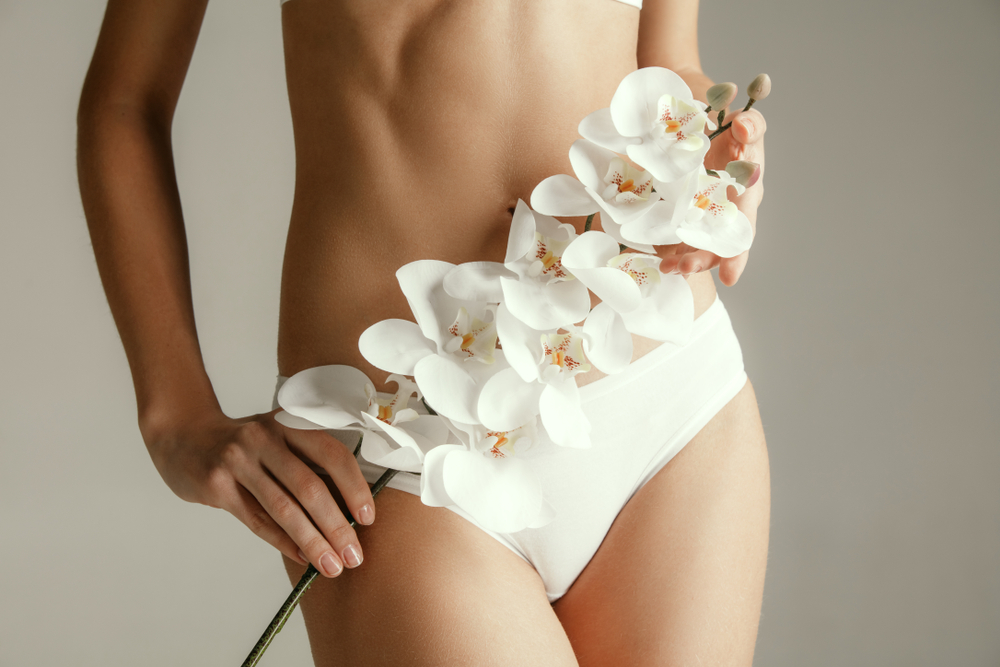 Keeping everything nicely looking, tight, smooth, and cute down there, in the private area, is a must in this line of work, especially if you are not quite happy with how things are standing, and that makes you feel self-aware.
This is where intimate beauty steps in, in the moment when you stop feeling confident and comfortable with your looks and you feel like it's the moment to do something to chance things around. Do not do any kind of intimate beauty procedure for other reasons than your own sense of comfort and happiness, because if you are confident when it comes to your appearance then you will ooze confidence and that's the sexiest thing to a client!
What kind of intimate beauty procedures are out there?
When we talk about intimate procedures, we mainly address the vagina, the labia, and the anus. These are the three main areas that need a little beautification, at a certain moment in our lives, if we want to keep things looking fresh and peachy down there!
1. Vaginal Beauty Procedures: steaming, bleaching, and tightening
Vaginal tightening – you should opt for a vaginal tightening procedure when you feel like things are getting loose in your vagina area. Vaginal tightening is important not only for the experience you want to offer to your clients, but it can be pretty important for you also, because a tighter vagina means only one thing: better chances for you to reach an orgasm during sex, and who doesn't want that, right?! Also, the procedure is perfect for the ladies dealing with vaginal dryness or incontinence. The tightening procedure is pretty simple, and it is done with a laser similar with a dildo. Give it a try if you feel like this will improve your life quality.
Vajacial – as the summer has officially started, we all have our own beauty ritual to prepare our bodies for the sun: scrubs, exfoliations, massages, sunscreens and so on. But why not apply the same treatment to your vajayjay, especially when this area keeps the money coming? Vaginal facials are a must, especially during bikini season. Exfoliate and moisturize the vaginal area to keep the skin silky smooth down there. Finish the vajacial with some herbal steaming, to clear the pores and detox the area and you are good to go!
Vaginal hairstyling – if you are not in the "smooth as a baby's ass" side when it comes to the styling of your vagina, and you are more into the "fluffy bush" camp, then vaginal styling is something of interest for you! Trim that bush into nice shapes or you could even dye it, with products specially designed for the intimate area. Never use hair dye, always opt for pubic-hair dye, to keep things safe down there!
Vaginal bleaching – things are starting to get darker in your private area and you miss that peachy look your vagina used to have? Then it is time to do some vaginal bleaching and regain that fresh look you want your vagina to have. Always go to a pro for the bleaching procedure, and do not do it yourself at home.
2. Labia Beauty Procedures
The beauty procedures when it comes to the labia area are pretty simple: there are labiaplasties, that allows you to get a shorter labia and labia dyeing when your labia is turning darker in color and you feel unhappy with its appearance.
Labiaplasty is a cosmetic surgery procedure meant to make your labia shorter. It can be done for a better visual effect, if you want to have shorter labia that doesn't go way beyond the vulva area, or it can be done for medical reasons when the length of your labia produces discomfort.
Labia dyeing it is done to help you regain that pink, youthful color in your labia, and it is usually done when things are starting to fade and get browner with time and age.
3. Anal Beauty Procedures
When we talk about anal beautification, we mostly talk about anal bleaching. Anal bleaching can be done at home, with special creams bought from beauty stores, but the results will last for a shorter period of time, and you'll need to do it again once or twice per month. That's why we suggest you opt for a professional anal bleaching procedure. Talk with a dermatologist and see where you can do the laser procedure – it may be a spa, a plastic surgery center, or a salon.
The professional bleaching procedure usually lasts for 6 months to a year, and that happens due to activities that cause hyper pigmentation to the area, things such as running, walking, sitting or sweating.
Before going to your anal bleaching appointment avoid doing hot yoga, cardio, do not wear tight underwear or thongs, avoid waxing or shaving a couple of days in advance and avoid anal sex that can cause tiny tears of the skin around the anus, making the bleaching procedure create a higher level of discomfort.
Did you try any of the above intimate beauty procedures? How did it feel? We can't wait to hear your opinion on this subject!