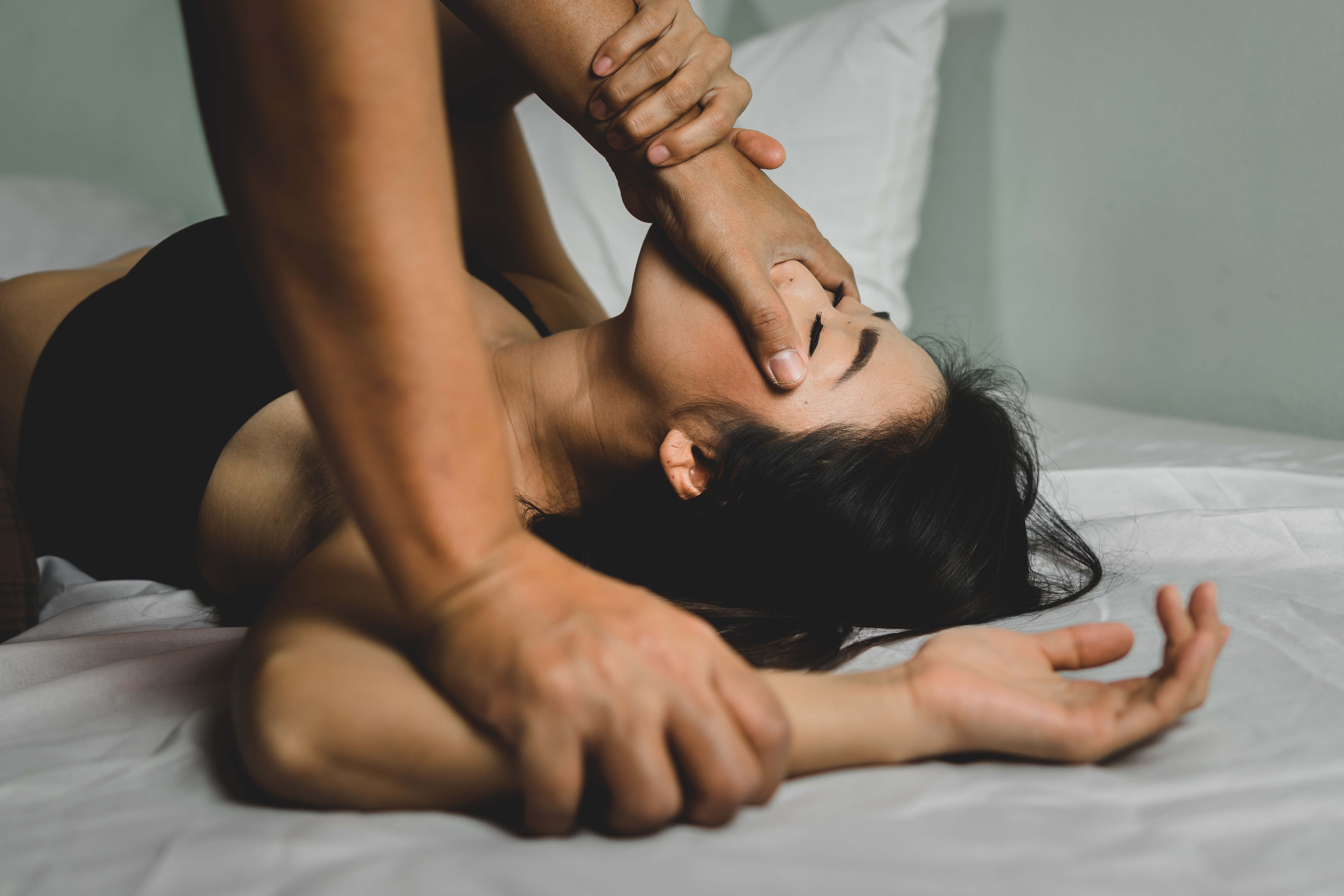 The escort – regular date relationship is something very special and something that most escorts are looking for, because it offers them both financial and emotional support. But being in an escort-regular relationship is just as difficult to manage as being into a traditional one, when both partners are lovers and are directly interested into the other one's life and interests.
In many cases the regulars are the ones that tend to cross the boundaries and expect from their escort partner, more than she is willing to give – like her free time, information about her private life and so on.
The impulse of taking control over the escort's personal life is sometimes so strong, that the regular tends to cross the boundaries of the escort-date relationship, demanding more from the relationship and even being abusive, when it comes to the escort's professional life.
A physically abusive or even a verbally abusive partner can be easily spotted, but an emotionally abusive one is sometimes hard to recognize. And yes, escorts can also find themselves in an emotionally abusive relationship with their dates, especially when we are talking about long-term regulars.
Am I emotionally abused?
The emotional abuse is an attempt of someone to control you through psychological manipulation. So, if you feel that one of your regulars is crossing the boundaries of your established relationship, in the form of constant criticism regarding the way you dress or the way you conduct your business or your life, shaming you about your lifestyle, threats of physical or emotional punishment (for example, threatening to not contact you for your escorting services anymore unless you accept his new terms, or unless you ditch other dates), or refusal to communicate with you – giving you the silent treatment, then you are definitely into a toxic relationship, based on emotional abuse.
The signs of emotional abuse, you need to look after
Control – a regular that is over-controlling must raise a big exclamation mark from your part. Yes, when dating a client in a regular manner, he becomes a regular date and you establish a relationship, in which both of you tend to share more personal information than usual, and you create a closer connection. But when he starts to use this information against you, trying to restrict your daily routine, to interfere in your other relationships or work engagements, undermining your independence and self-esteem, this is a clear sign of emotional abuse, and that means only one thing, either you break the connection and choose to lose him as a date, or you stand your ground and rebuild the boundaries of your professional relationship.
Exploiting your weakness – when dating a regular for a long time, both of you tend to know all about the other one's insecurities and sensibilities. The normal thing to do is to acknowledge them and stay away from those sensible matters. But when the date starts to exploit those weaknesses and pushes exactly the wrong buttons that trigger your insecurities, then my dear you are in an emotionally abusive relationship. The smart thing to do is to put an end to it, because this is the way your regular is trying to establish his dominance over you!
Yelling and Intimidation – those are two things that an emotionally abusive regular is using to create an imbalance of power between the two of you. He can often try to justify his behavior by saying that it's the result of him carrying way too much for you, and him being interested in your well-being, or even being too hot-blooded. But don't let him full you and run as far as possible from him. Other dates will come and go, it's no need to stay with an abuser that tries to control you and diminish you only so that he can feel stronger and manlier.
Isolation – If he tries to keep you away from your family and friends, make you ditch all your other clients and only spend time with him, be very careful because he might try to isolate you. This isolation will, in time, make you feel like there is no one else around you to trust but him, and this is just what an emotionally abusive partner tries to do! Don't be flattered by him trying to be in your life all the time, because in most cases this is not a sign of love, but a sign of a toxic escort-date relationship.
Volatility – One day he is all over you, showering you with his attention, and the next day he is playing hard to get? This hot-cold game of his should ring some alarm bells and make you wonder if you really want such an unstable guy in your life.
How can I overcome this?
First of all, rethink all your long-term, regular dates that you're having. If one of those regulars acts like in the examples mentioned above, then take your time and re-think the entire escort-client relationship and its boundaries, in order to realize if this whole relationship deserves to be nurtured and continued.
If you have doubts about one of your escort-regular relationships and you feel like some of the points mentioned above might be touched, then look around, find a relationship to relate to and see if yours is like that.
By knowing what constitutes a healthy and good relationship for you, you realize if the one you're already in, is exactly what you want or deserve.
Stay strong, maintain a good support system of friends and family around you and always think everything twice. If you feel unsafe, threatened or even uncomfortable, establish new boundaries with your date, and if that doesn't work, ditch him and find new clients to date.