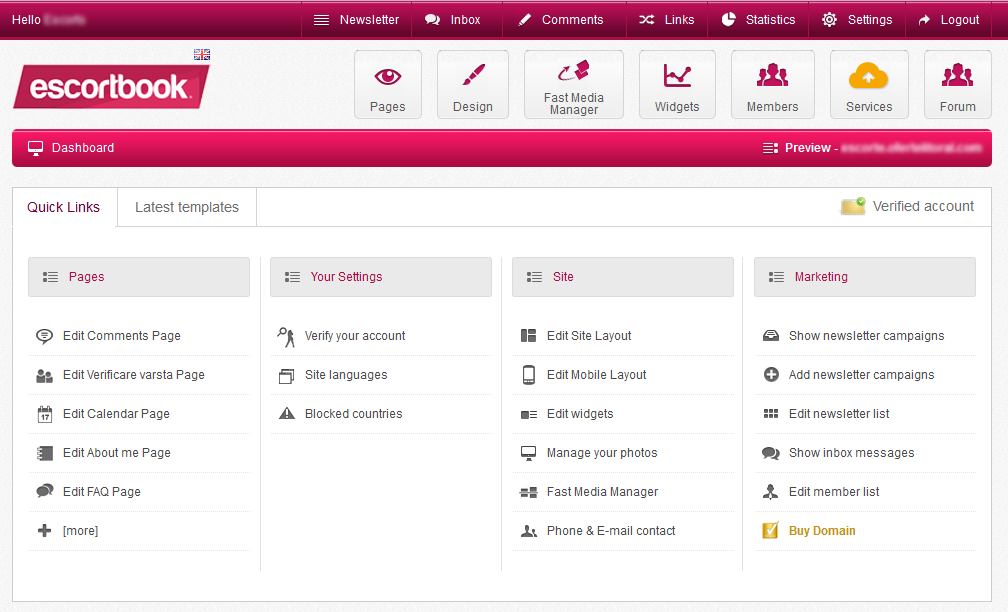 Website marketing is one of the most important steps in promoting your business and for this reason it cannot be ignored. EscortBook raises the bar in the escort industry and provides you with powerful tools to help you build and promote your escort business.
To complete the assistance that the site offers its users, ample traffic stats and reports are available in every user's admin page. Whether you are an independent escort or agency, here you can see how many people visited your profile, what key words were used to filter searches and what you can do to improve your traffic.
In addition, you can even see where the traffic came from and how much money they spent on your page. In times like these where just about everything is content sensitive, you can even choose what countries are able to view and access your profile.
The customization stretches beyond the actual site with custom domains. You can even buy your own custom domain and personalize it to your liking. Choose any name for your domain in order to fit your business and get enhanced traffic, privacy guaranteed!