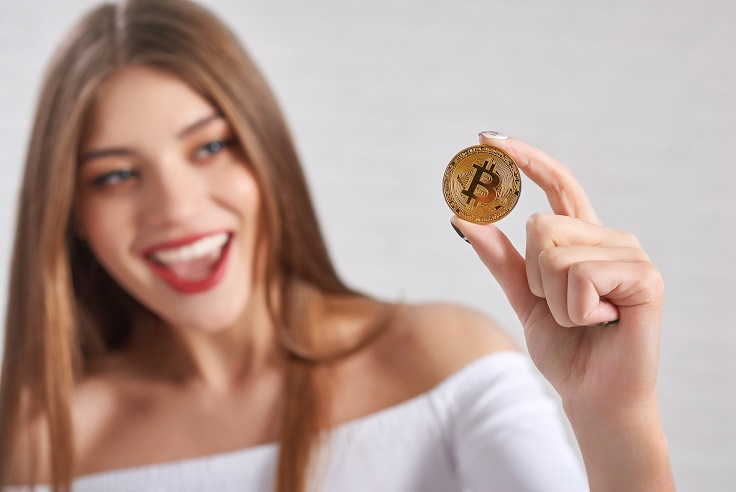 Bitcoin payments in the escorting world is now a reality and something that more and more players in this industry are trying to implement, and the reasons are simple: it's an easy, discreet, fast and chargeback-free, way of paying for services or being paid for a purchase.
Paying with a cryptocurrency such as Bitcoin is easy, even though you may be a first timer when it comes to crypto money and you don't actually possess such virtual cash.
There are three steps you need to take to start using Bitcoin: getting a Bitcoin wallet, buying Bitcoin, and paying your purchases with Bitcoin.
1. Getting a wallet for your digital currency
Ok, so you are on a website and you want to pay for a service, but the only payment accepted is with Bitcoin or other cryptocurrency, and you don't actually know your way around this new virtual payment method?
No problem! Take it one step at a time and you'll soon find cryptocurrency payments vital in your online purchases. The first thing to do is finding a wallet to store your digital money in. This digital currency wallet acts as your bank account, and you use it to store, pay and receive Bitcoin.
Cold wallets vs. Hot wallets
There are many types of crypto wallets out there, but the main distinction between Bitcoin wallets is the fact that they are cold or hot. Hot wallets are the ones connected to the internet, while cold wallets offer an offline type of storage. The hot wallet is ideal if you make many purchases on a daily basis, while the cold wallets are preferred for their increased security but are not ideal for daily use.
Web wallets are hot wallets, so less secure but very convenient for a daily use. When you opt for a web wallet, such us a website wallet, exchange wallet or browser wallet, it is not recommended to keep a big amount of money on it.
The desktop wallets are installed on your computer/laptop and if there are permanently connected to the internet, they turn into hot wallets. Their vulnerability is linked to threats that your computer/laptop may face, such as viruses and malware.
The hardware wallets are well secured, cold wallets, and they store everything on devices such as USB sticks.
2. Start buying Bitcoin
The next logical step after setting up your wallet is to actually buy Bitcoin that you are about to use in your purchases.
Buying Bitcoin is fast, and easy, through a crypto exchange service. You can buy it with a credit card or a bank account. Do some research in advance so that you can be sure you're getting the best price. When purchasing, all you need to do is offer your bitcoin wallet address to the exchange service and the transfer will be done in minutes.
3. Pay with Bitcoin
This is the final step, and it involves you actually using Bitcoin to pay for a service or product you're interested in. All you need to do is copy the Bitcoin address and paste it into your wallet. Type the amount of bitcoin and wait for the transaction to be completed.
Bitcoin is being accepted in top brand stores and is a payment method that is raising interest from more and more top sellers.
Are you using Bitcoin? How do you find this virtual money experience? Share your opinions with us and drop us your questions and we will try to come up with the answers that may shed light to this subject.