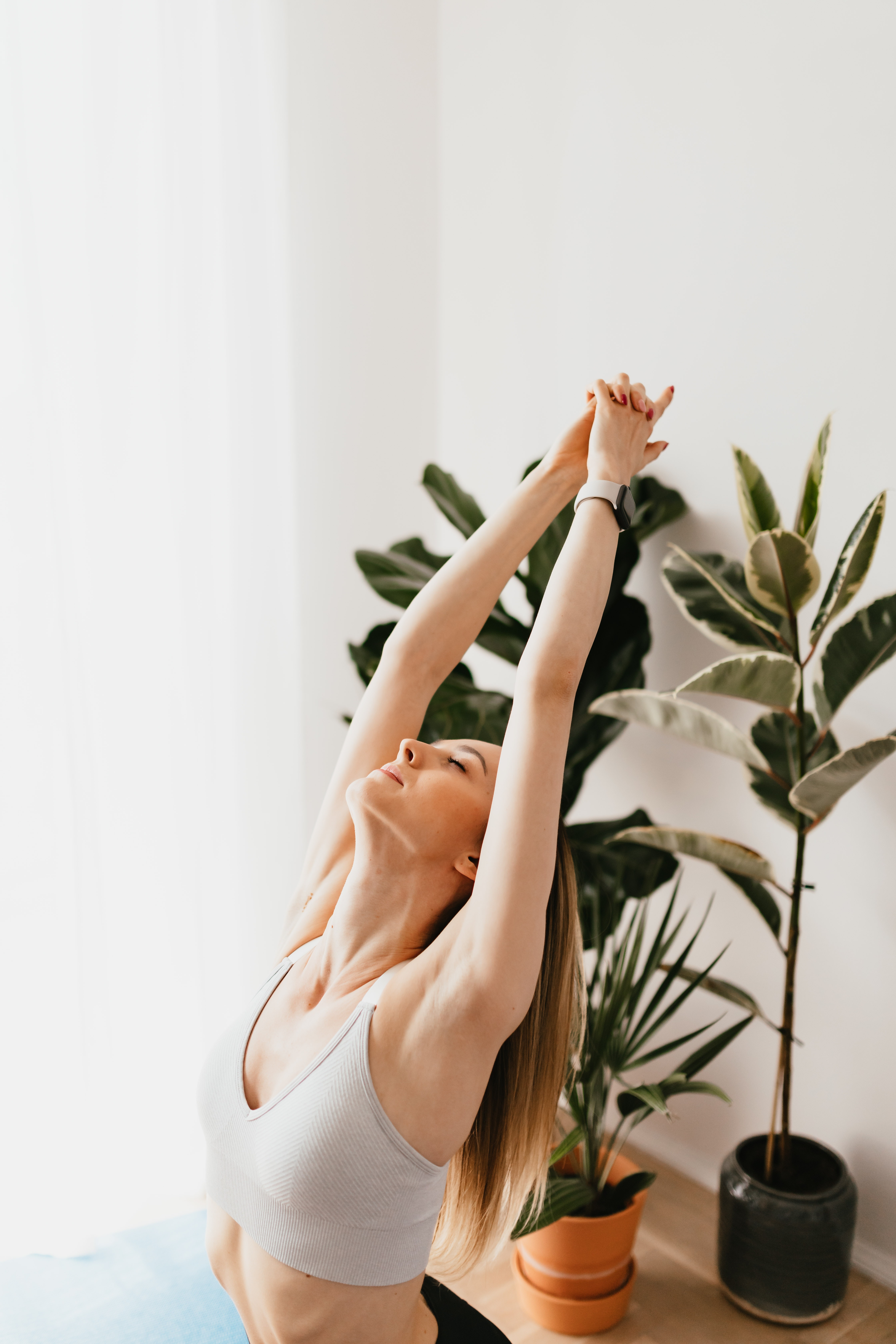 Have you noticed that things tend to change as you've entered your 30s-40s?
· the libido is not as high as it used to be,
· you don't seem to get wet that easily anymore,
· PMS is wilder and wilder, with you acting out, feeling nervous and feeling the need for unhealthy snacks, now more than ever,
· your skin seems to need special attention, due to extra dryness or oiliness,
· you need to take collagen supplements to keep your skin firm
· your joints seem to give you pain.
If you're experiencing all these then relax, breathe in and ask your physician for support, because you might just be entering the perimenopausal stage. That doesn't mean that you are now old, or that you can't have babies anymore, or that you've lost your sexual appetite or your sex appeal!
No, on the contrary, you are still a sexy, young, vibrant woman, you have energy and stamina and feel in top shape, but perimenopause happens to all of us.
First, perimenopause is a normal stage, a time in every woman's life stat starts anywhere around 35 – 40 and ends when menopause symptoms start to appear. It is not the boogie man, or a thing to worry about, it is just a moment in your life when some changes might appear and by knowing about perimenopause you can be prepared to face them.
But what is perimenopause?
Perimenopause is a transitional time that comes with all sorts of symptoms such as irregular periods, periods that are lighter/heavier than usual, mood swings, insomnia, vaginal dryness, hot flashes and depression.
So, if you're in your 30s or 40s and you feel like something is different like your PMS is stronger, your libido needs an extra push, you have trouble sleeping, you experience joint and muscle pain, and you feel overly stressed and anxious, then it might just be perimenopause.
If the symptoms described above are interfering with your lifestyle and are consistent, our advice is to look for the help of a physician that can guide you through it all.
How can you boost your libido and make great sex in your 30s and 40s?
1. Lubrication is vital
Vaginal dryness is a reality, and you should not be ashamed of it. You are a professional, so you know the power of a good lube very well, so go out there and invest some money in some high-quality vaginal lubricant, especially when you have multiple bookings throughout the day, and you need to keep your vagina nice and well lubricated.
2. Get some "help" in bed
Sex toys, accessories, whips and floggers, and everything that may spice up the mood and help you get in the zone and satisfy your date. Using sex toys and different naughty accessories will also make your life easier and make time pass faster during a date, so use them, have fun with them and make a habit out of going sex toys shopping!
3. Be physically active
A form of exercise is essential when you're in your 30s or 40s and you are looking to stay fit, healthy and in a positive, naughty state of mind. You can do yoga at home, go for a run in the morning before starting your day, or you can go to a gym and do some fitness, or maybe swim. No matter the type of exercise you're choosing the benefits on your state of mind and libido will soon be seen.
4. Meditate, breathe, see a therapist!
Try to do some light meditation in the morning and when you go to sleep at night. It doesn't have to be anything complicated, just sit in a comfortable position, regulate your breathing and focus on it.
Also, when your mind is flooded with anxiety, see the emotion you're facing, and try to go deeper and understand where it comes from, why you're feeling like that and what is the worst thing it could happen to you. Usually, when we name our deepest fears, our demons, these fears tend to dim in intensity and fade away eventually.
If your meditation technique and self-regulation don't work, you should see a therapist that can guide you to finding your peace. A good state of mind is directly connected to a good sex life. To put it in simpler words, when you feel happy, relaxed and serene, your va-jay-jay feels it and gets wet more easily!
picture: Karolina Grabowska from https://www.pexels.com