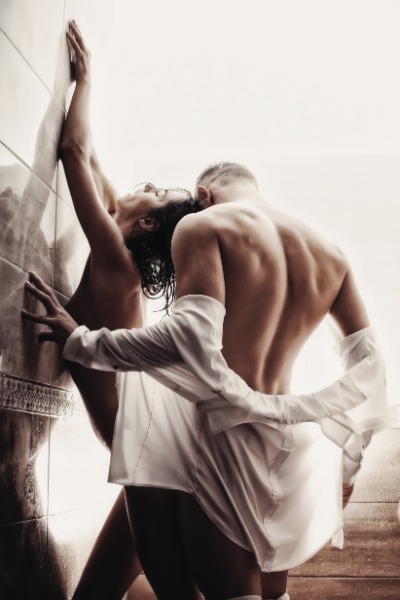 Sex positions, COVID safe
Dating during these pandemic times is a tricky and scary thing for most companions, and the interest in keeping things safe is high. That's why we've come up with a couple of suggestions regarding the sex positions that are the safest during COVID times.
This pandemic has made it hard for the online daters because of all the security measures that need to be taken to have a safe date. As a professional escort is understandable if you decide to keep your guard up and take extra safety measures to assure your health and the safety of your dates.
Removing some of the normal services you were providing, from your list, during pandemic, is a great safety measure. We are talking about things like French kissing, snowballing and other activities that require a very close, face to face interaction or fluid exchange. Some of the normal sex positions may also be ruled out, because of the closeness they imply.
Here are some facing away sex positions, more indicated during the COVID pandemic:
1. The Doggy Style
This is a classic when it comes to sex positions, but it's amazing because it allows both anal and vaginal penetration, doubling the fun with some clit stimulation using your fingers or a sex toy. The doggy style allows a deeper penetration, and a greater stimulation of the G-spot. So, get in all fours and try this out next time you're having a bootie call or a date with a client.
2. The Bouncing Spoon
The bouncing spoon is basically spooning in a sitting position, with the big spoon resting his head on the bed's headboard, while the little spoon sits on top facing away and controlling the penetration with bouncing positions, while going up and down the partner's hard on.
The bouncing spoon position allows the big spoon to do some clitoris stimulation and to enjoy some nipple play.
3. The 69 with a twist
As the name says, this position is basically the old 69 but with a small twist – your genitals are not on your partner's face level but are facing each other, so is penetration while you're in the 69 position. The secret for a 69 with a twist is that when penetrating, the partner that sits on the bed must lift his legs and wrap them around before being penetrated, to allow a smoother penetration.
4. The Wheelbarrow
It's an amazing position because it offers both great sensations and minimum physical contact. Get on your hands and feet and let your partner pick you up by your pelvis. Grip his waist with your thighs and let the fun begin.
If your arms start to get tired, try resting them on a table.
5. The stand and bend position
You can try this in the shower or anywhere around the house basically because all you have to do is bend over so that your partner can easily penetrate you. Also, by bending over your vaginal walls are getting tighter and the intensity of the movement grows. Interesting, isn't it?
Keep in mind that these sex positions are not entirely COVID-safe, they just limit your face to face contact with your date. Stay safe, wash your hands, disinfect the surfaces you get in touch with and ask your partner to take a shower before starting the date.
Try these positions on your next date and let us know which one worked best for you. Also, if you have other tips and tricks on how to safely date during pandemic times, please share them with us!