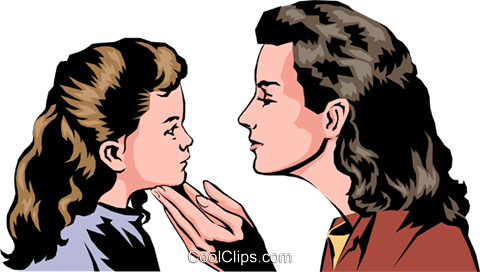 Being an escort and a mom is more than a full-time job, is a constant worry about your kid finding out what you do for a living, being bullied for that, being marginalized, feeling ashamed, feeling angry, or feeling the need to pull away from you.
We understand the complexity of making a small kid or a teenager understand and be empathetic when it comes to coming clean about your line of work. And for us to come and tell you that everything will be simple and easy, would be a lie. The truth is that it will be messy, it will be uncomfortable, and it will be painful for both of you, but this too shall pass, and good days will appear on the horizon once more, and that we know for sure!
Maybe your child already has an idea about your line of work, or maybe he doesn't, but what you need to understand is that you can't control how he feels about it, his feelings are his own, and he is entitled to them, and you must respect that.
So, to make it clearer and more concise: your kid comes home full of rage, because another kid from school showed him an online banner with you on it, your escort profile or personal website, and the mockery has begun. What do you do now?!
All you can do is:
1. Breath in, breath out, and repeat
Take deep breaths and count to ten, and let your brain go from "fight or flight" mode to problem-solving mode. Now that the rush of adrenaline has passed, you can start thinking of your next step.
2. Take a second to find your words
Don't rush into explanations, instead take your time, think it all through and start talking when you have your words all figured out. It's ok, it's not the end of the world, you two will find a way to reconnect.
3. Don't underestimate your kid but also don't make assumptions
Your explanation should vary depending on the age of your child. Keep it brief and simple when it comes to younger kids, and add information if we're talking about teens.
But first, before talking, see what they know and what they think. LISTEN to them, acknowledge their emotions, and be there to take the hit, but don't pose as a victim. Stay strong, accept their emotions, try not to get overwhelmed by your own feelings and choose your words carefully.
Adapt your speech according to their knowledge of the situation.
4. Emotions should be felt, not hidden under the carpet
Our instinct as parents, when we see our kids hurt or angry, is to try and make things better for them, so that the discomfort of all those negative emotions can go away. But feelings are meant to be lived, experienced, not hidden.
So, let your kid feel whatever there is he is feeling. Let him feel angry, feel betrayed, feel sad, feel like crying. His emotions are real, and he is entitled to feel them all!
Accept those emotions, reassure him that you see what he's going through, be there for him, and don't rush into big talks. The talking can come later, the next day, because when your kid is full of negative emotions, his rational side of the brain is shut down and he is not able to really listen and understand your explanations.
5. Be honest and stand your ground
When the wave of emotions has passed, the time for real talk has come. Be honest, keep it simple, don't over-explain things, don't be apologetic. You are doing what you know it is best for your family and you should not be judged for that.
Tell him you understand how he feels and start creating a strategy together on how to approach things from now on – maybe move him to another school, change your website settings, teach him a few things to say to bullies and strategies to protect himself if he's/she's feeling unsafe.
What can you do in advance, before he finds out:
Talk with your kid, talk a lot, about anything; always keep your promise when you say something, never lie to him, even if you feel like he's too small for the truth, try to adapt it to his age and understanding; spend quality time together, just the two of you – have your own ritual, something like going for ice cream every Sunday, or going to the movies once a month, or taking a hike together every week, anything that allows you to connect and have a few hours just for the two of you. Building a strong bond means building trust.
Start building your relationship since your child is just a toddler and by having this sense of trust set in him and building his empathy and the love and respect between the two of you, it will be easier for you to have the "escort talk" later. He will probably still feel angry and betrayed, but deep down he will trust your judgment and stay on your side.
image: https://www.pngkey.com/detail/u2e6r5w7o0r5i1r5_mother-daughter-royalty-free-vector-clip-art-illustration/