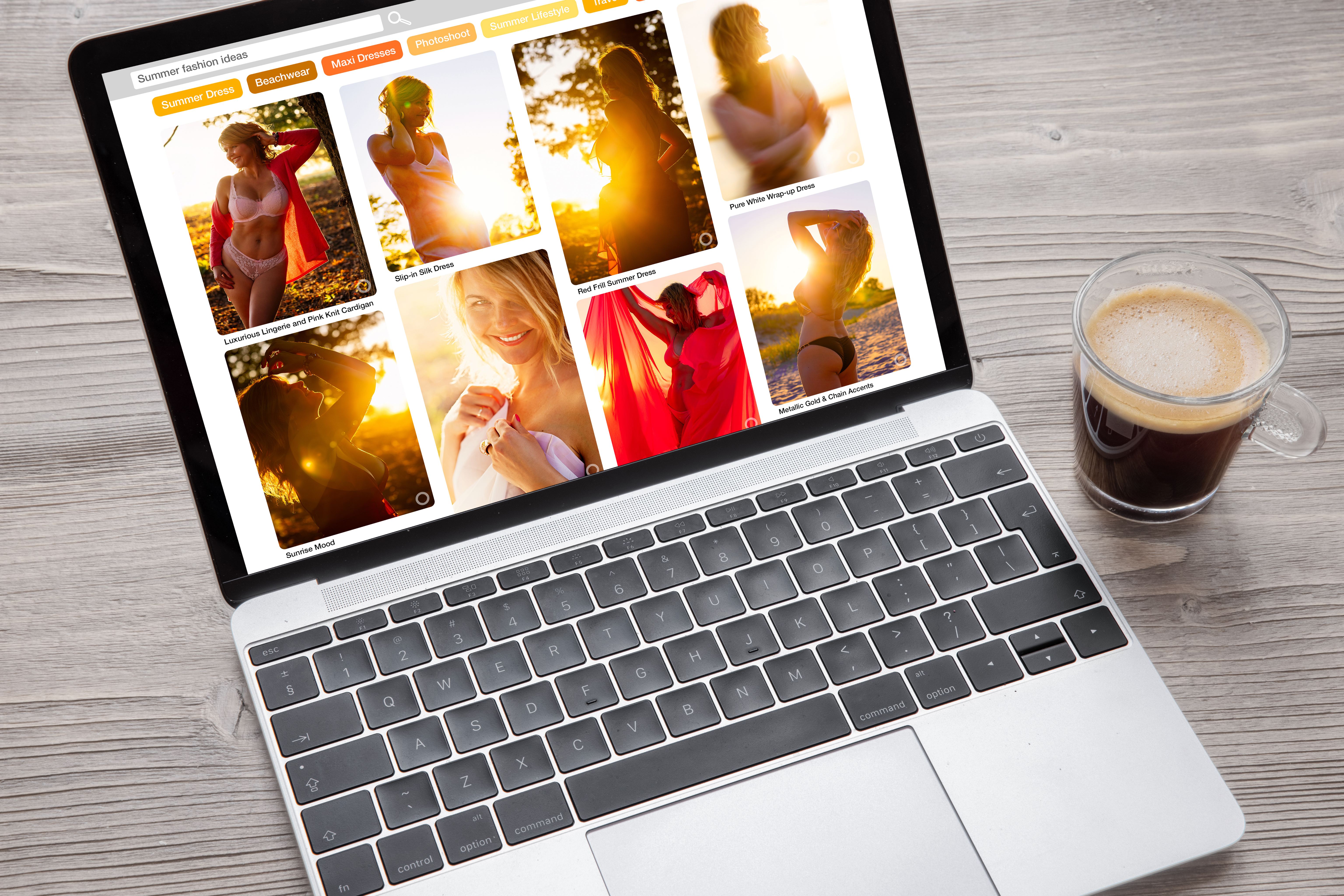 Your website has a Blog section that you are simply choosing to ignore due to lack of time or because you just don't have the inspiration to write something relevant for your escorting activity? Social media is way more easy, reachable, and fast when it comes to creating content than a blog that terrifies us because it just seems to be time-consuming and involves more work.
Social media content is done in seconds, the photo is attached right away and in no time you have a new post uploaded and out there for everyone to see and engage with. But as instantaneously as it is created, just as fast it goes away, and it is forgotten.
The Blog, on the other hand, is a way to make your message last and be seen by everyone visiting your website. So, while you use your Social Media account to hook the potential clients, you can then come in with your Blog, available on your EscortBook website, to reel them in and influence their decision of booking you for a date.
Another thing to have in mind is the fact that all your social media posts, your followers, your stories, your ads can shatter in seconds if one, or multiple social media platforms you are using stop functioning for a couple of hours or even for days. If your social media content gets lost due to third-party malfunctions, you are left paralyzed, with all your previous posts permanently lost.
But here's a suggestion: why don't you use your social media posts and turn them into relevant content for your Blog? This way if your social media platform doesn't work all is not lost, because you have a backup on your own personal Blog!
Social Media Posts that can turn into Blog Posts!
1. Turn FAQ into a Blog Post
When you are posting a photo on your social media account announcing for example that you are about to go to Paris for the next couple of weeks, what are the frequently asked questions from your audience? It is about your availability there, about your schedule, or about your favorite Parisian restaurants?
Turn the frequently asked questions that your audience has for you into a Blog post, where you give them all the answers to their questions. For example, you can do a Top 5 restaurants you must visit while in Paris, or a Guide on how to prepare your wardrobe for a Parisian trip, or an article regarding your availability and schedule while in Paris.
2. Turn an Insta Story into a blog Post
Instagram Stories are amazing because you get to vent about social injustice and rant about your latest discovery in terms of beauty products, movies, restaurants, and so on. In Insta Stories we tend to be less uptight and more open to share our opinions on different topics, and this is happening mostly because of its fleeting nature. We are more open to being ourselves, honest, funny, and eloquent when we know that that message is gone the next day.
But some of the Insta Stories you're doing can have the potential of lasting longer than the Instagram algorithm allows it. And you can do that by putting some of your most valuable Insta Stories on your Blog, as Video Posts.
Turn a Review into a Case Study
For example, if you are into fetish play and a satisfied client of yours writes a review on how amazing his experience was and how passionate and dedicated you were to fully satisfy his fantasy, turn that into a case study and post it on your Blog.
Start by explaining the context – how the client approached you and what was his very particular fetish. Write about how hard it is to find an escort that is ok with different kind of fetishes, underlining this way how you were the solution to his problem.
Then write how you like to approach a date with a client that has very specific needs. Write about your decisions to approach the date in that particular way, and how it benefits the client in the end.
And end the article with his review of your time together as a testimony that your approach works and is quite efficient.
Turn Behind the Scenes / Unpublished photos into a Blog Post
The unpublished/never seen before type of material is always juicy stuff that people are dying to see. So, take those fun, unpublishable, goofy photos, and videos you have from your latest photoshoot for example, and turn them into a Blog Post on their own. The allure of peeking behind the curtain is un resistible!
Try our advice and put that Blog section you have on your website to good use. Choose the best of your social media posts and turn them into long-lasting Blog content. Let us know how it all worked out for you!