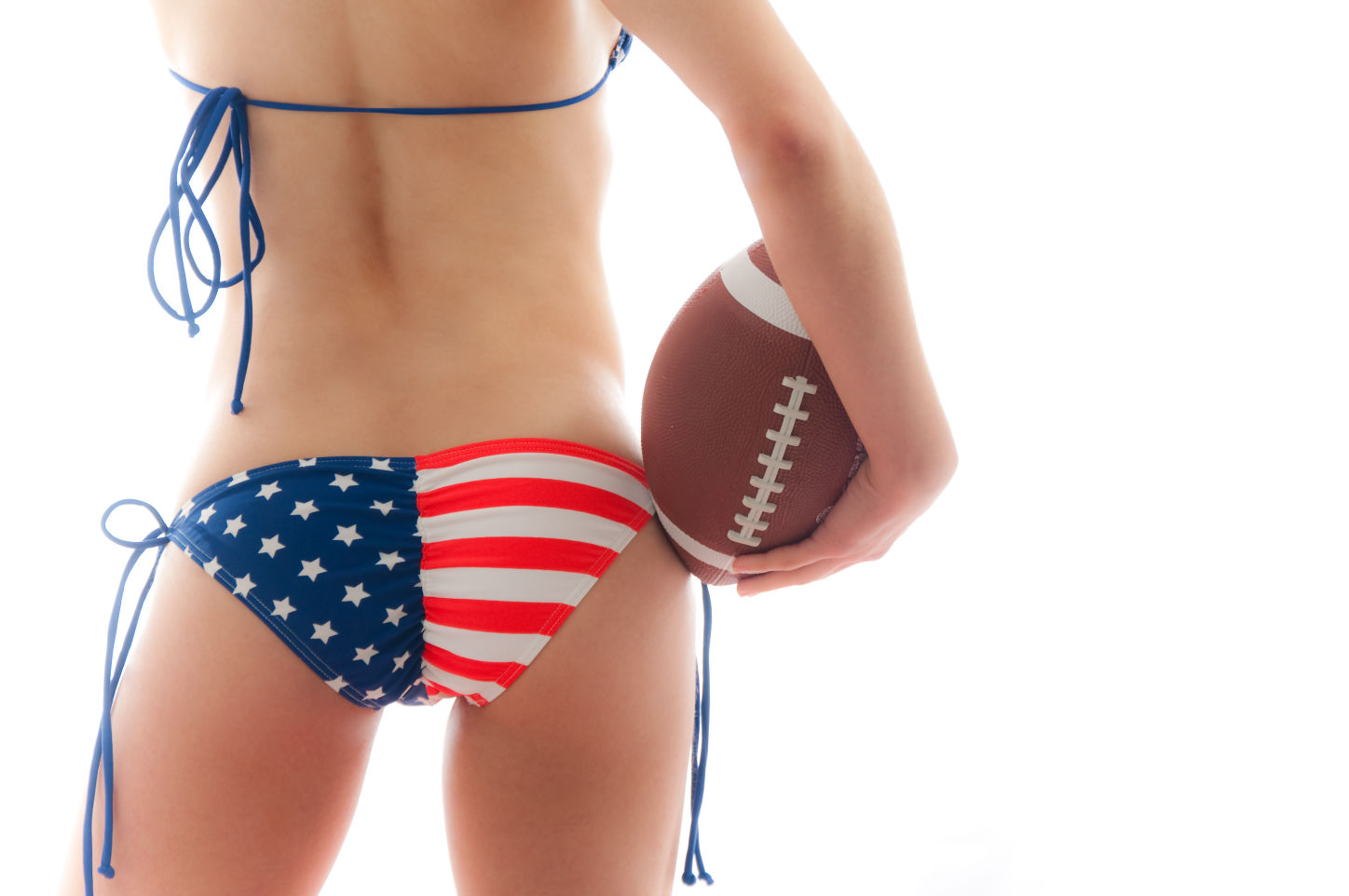 We're continuing our "Where is escorting legal" series into the US, where the legal situation gets a little more difficult because of each state's individual laws. The concept of "escorting" is also a bit fragile as it is integrated within that of "prostitution", which has a limited legality. It is illegal everywhere in the US, except for 11 rural counties in Nevada (prostitution.procon.org). Brothel ownership and pimping are also illegal. Let's take them one state at a time, however, so we can also discuss some legal myths regarding escorting and some loopholes in future articles.
What are the typical sanctions for prostitution in the US? (in alphabetical order)
1. Alabama – Class A Misdemeanor for escorting and prostitution, but agency owners risk Class B and C felony charges for the management, supervision of others in sexual acts, as well as compelling someone to take part in such activities.
2. Alaska – Forcing someone to engage in acts of prostitution is a 1st degree offense and will be charged as a Class B felon. Madams and pimps also risk Class C felony convictions of up to 5 years in prison and up to $50,000 fines.
3. Arizona – The laws are very similar in Arizona, but what is interesting to note is that BDSM, even when it does not involve sex, is considered sexual activity.
4. Arkansas – While convictions are very similar to other states (meaning Class B and Class A misdemeanors), maximum sentences usually only reach one year in prison. However, managing someone younger than 18 in acts of prostitution is charged as a Class D felony.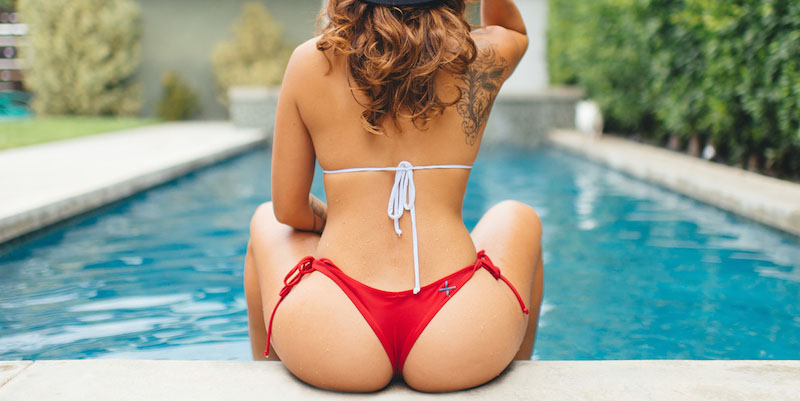 5. California – Usually a class A misdemeanor, reaching up to one year in jail and up to $1,000 in fines, felony prostitution offences can get significantly worse. Loitering can also get you and easy offense for prostitution.
6. Colorado – Quite similar in legislation to other states, the biggest difference being in how clients are charged. There is a loophole to escape the charge if the engagement in acts of prostitution was not known.
7. Connecticut – Similarly illegal with one big difference regarding the sex of the providers and clients. While in some states you might get away with same-sex acts of prostitution or female clients and male escorts, in Connecticut you have no loophole in these situations.
8. Delaware – Usually a Class B misdemeanor unless the crime was committed anywhere near (1,000 feet) of a residence, place of worship or school, in which cases it will be charged as a Class A misdemeanor.
9. Florida – No laws against escorting, but there are very specific and thoroughly explained ones against prostitution, brothel ownership and pimping.
10. Georgia – Distinguishes between prostitution and escorting, but prohibits the sale and purchase of sexual services. Usually a misdemeanor, but pimps and brothel owners risk large fines and prison time.
11. Hawaii – As a first offense, a defendant is expected to pay a fine of $500 for the misdemeanor. In some cases, community service can be ordered instead of the fine or, in the case of other offenses, 30 days in jail.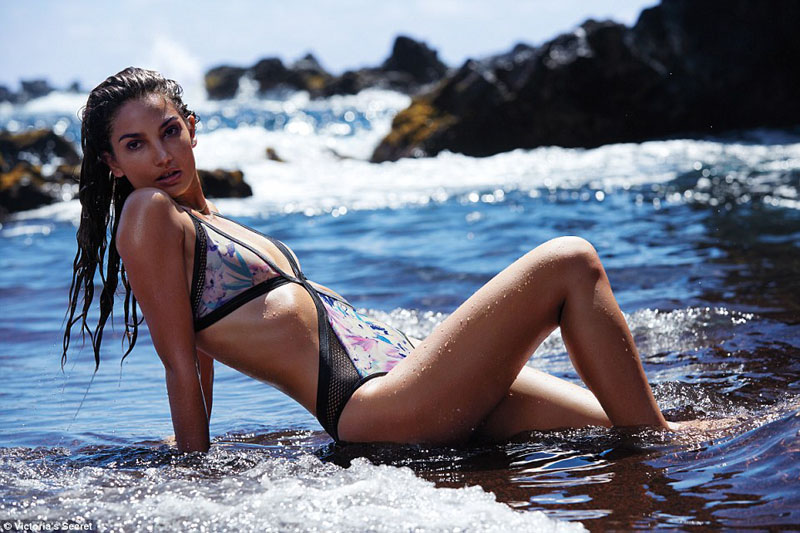 12. Idaho – Similar to all other states – prostitution is considered a misdemeanor and can incurs $500 fines and anywhere between 1 to 6 months in jail. However, upon the fourth offense, prostitution will be judged as a felony (1 to 5 years in jail).
13. Illinois – Prostitution is charged as a Class A misdemeanor, but any following convictions are charged as a Class 4 Felony, as well as convictions that have occured within 1,000 feet of a school.
14. Indiana – A little harsher than most states, Indiana is straight to the point. Upon a first conviction, prostitution is a Class A misdemeanor and can be punished with up to one year in jail and up to $5,000 in fines. It becomes a felony (class C) upon the third conviction, and the sentence can be anywhere between 6 months and three years with a fine of up to $10,000.
15. Iowa – The laws here are quite similar to the rest of the states, the main difference being that Iowa also punishes it as a serious misdemeanor those who have rented or leased any space for the purpose of prostitution.
16. Kansas – Prostitution and the promotion of it are a Class A misdemeanor, but each new charge is categorized as a level 7 felony and the fine can even reach $100,000.
17. Kentucky– While prostitution itself does not incur a heavy sentence, the promotion of it has significantly harsher charges. Loitering can also get you Class B charges if it isn't the first offense.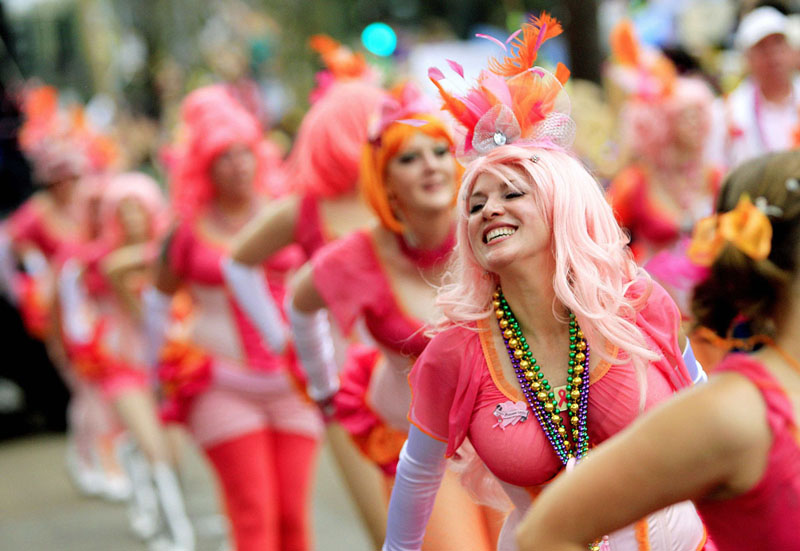 18. Louisiana– Forget about Mardi Gras, the laws in Louisiana are no less prohibitive. The degree of the charge changes with each conviction, and even massage parlors are highly regulated.
19. Maine– The laws in Maine are pretty harsh and they seem to be adamant on wiping the practice away altogether. Prostitution can incur sentences of up to two years and fines of $2,000 even upon the first conviction.
20. Maryland– Everything is still highly illegal in Maryland, the biggest difference being that they treat almost all convictions like misdemeanors.
21. Massachusetts– Charges in this state vary with each type of prostitution and there are about 20 categories here. Fines and jail time can range greatly with each case.
22. Michigan– From a small fine to 20 years in jail time, various charges or prostitution and the promotion can get you scary convictions in Michigan.
23. Minnesota– This is the state with some of the strictest and harshest laws in the country, and the laws against prostitution are no different.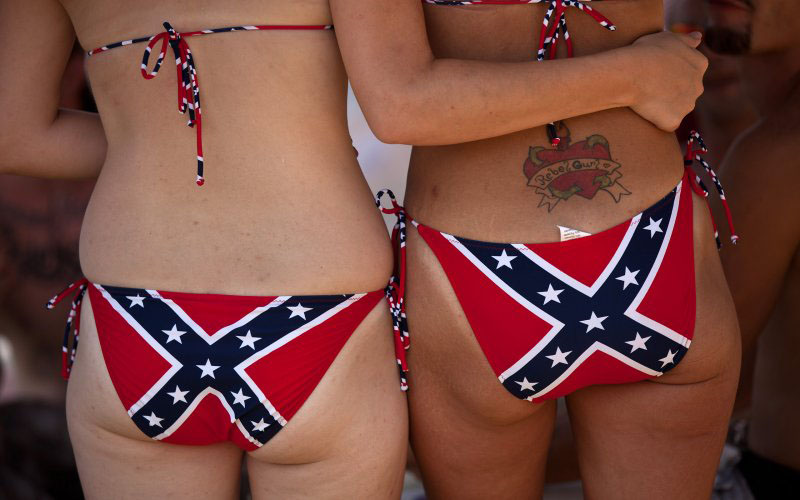 24. Mississippi– The laws against prostitution here are pretty short and to the point, but despite that there is no space for interpretation. Charges are pretty small compared to other parts of the country, with up to 6 months jail time and up to $200 in fines.
25. Missouri– A little harsher than other states, here most prostitution convictions start out as Class B misdemeanors and make no difference between the sexes.
26. Montana– Better not risk it in Montana as the laws are very harsh and not very open to interpretation. Charges range from a minor fine of $500 to a lifetime in prison sentence.
27. Nebraska – Laws are not permissive in Nebraska, but the penalties are fairly lenient, starting with fines of $250 and reaching prison sentences of 5 years.
28. Nevada – Charges are quite similar to other states, ranging from Class A misdemeanors to Class B and C felonies. There are 11 counties in Nevada, however, where the laws and regulations differ significantly and prostitution is not considered illegal. Prostitutes and brothel owners are expected to register with the state and are subject to strict regulations. Some of these counties are: Churchill, Lander, Lyon, Nye and Storey.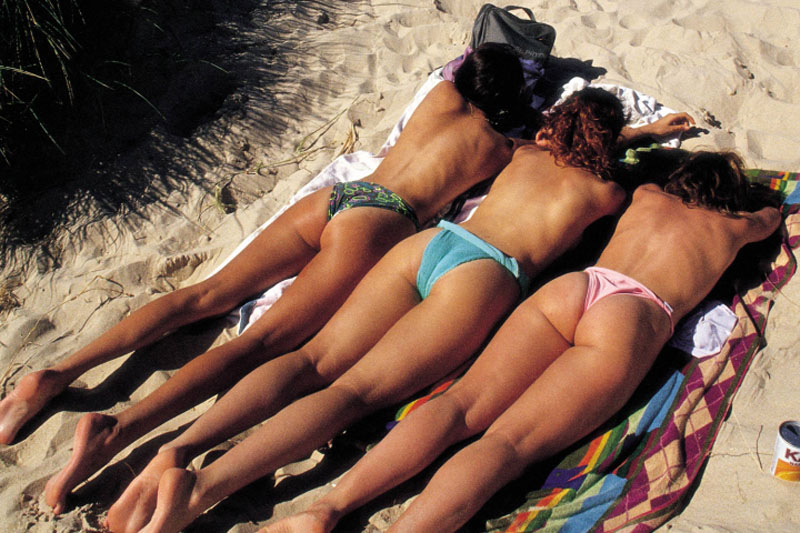 29. New Hampshire – Charges for prostitution range from Class A misdemeanors to Class B felonies.
30. New Jersey – Depending on the crime and the number of convictions, charges of prostitution can range from petty misdemeanors to felony sentences of up to five years on prison. Interesting to note that even drivers who use a vehicle in any kind of prostitution crime also risk charges, and at the moment of the conviction, his or her driver's license will be revoked for six months.
31. New Mexico – Usually a petty misdemeanor with the management of prostitution being a felony (charges can even reach up to 18 months in prison and a fine of $5,000).
32. New York – With a small but strict range of sentences depending on each crime, New York's prostitution charges range from Class B misdemeanors to Class B felonies.
33. North Carolina – From actual prostitution and brothel ownership to loitering and driving anyone for the goal of prostitution, pretty much everything is illegal in North Carolina. Getting two convictions in the span of one year can even get you a first degree sentence (1-3 years in prison and a fine).
34. North Dakota – The charges in North Dakota are quite similar to other states, ranging from Class B misdemeanors to Class C felonies. The regular divisions are: prostitution, promotion and facilitation.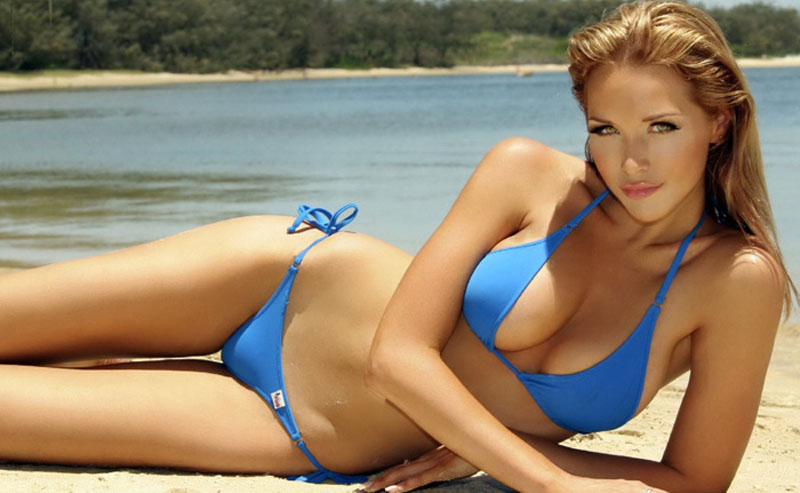 35. Ohio – While the categorization of prostitution crimes (prostitution, compulsion, procurement, solicitation) is different from other states, the sentences and penalties remain very similar.
36. Oklahoma – The charges against prostitution in Oklahoma are very similar to other states, ranging from petty misdemeanors to felonies, but the penalties are somewhat worse. As a first-time misdemeanor offense, for example, you can be charged for anywhere in between 30 days in jail and one full year. The fines can also get a bit hefty for a first offense: up to $2,500.
37. Oregon – This state really takes the cake with fines and prison times. For a first-time misdemeanor offense of prostitution, the defendant can get up to one year in prison and/or a fine that can reach $6,250.
38. Pennsylvania – Similar to all other states, the biggest difference in Pennsylvania is that your crimes could and will most likely be made public. Laws against prostitution allow the public announcement of the crimes and sentencing in local newspapers.
39. Rhode Island – With recent updates made to the law in 2009, all acts of prostitution were deemed illegal and all loopholes were lost. Sentences and fines are very similar to all other states. First-time convictions: $250 - $1,000 and up to six months in jail. Subsequent convictions grow gradually.
40. South Carolina – Like all other states, prostitution is seen as a crime. However, the sentences here are among the most lenient, which is not saying a lot, however. Third-time or more convictions risk getting up to one year in prison and a fine of $3,000.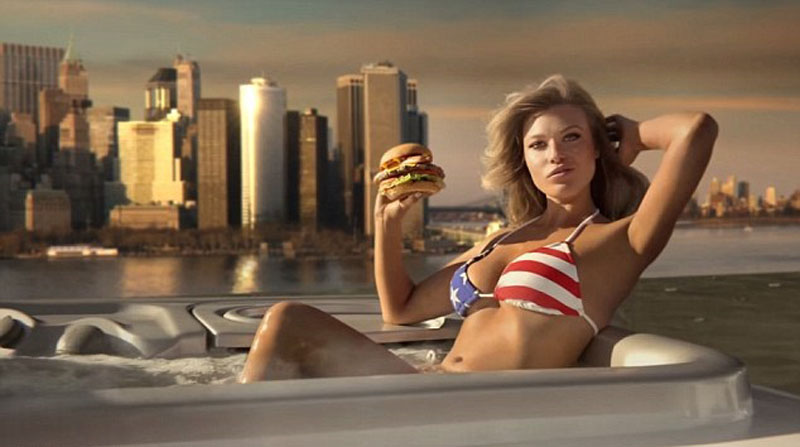 41. South Dakota – The legal system here is pretty open to interpretation when it comes to crimes of prostitution. If you're caught, however, and there's no way out, you risk the same jail sentences and fines as in most other states.
42. Tennessee – Convictions in Tennessee range from Class B misdemeanors to Class E felonies. The fines aren't very big, ranging from $500 to $3,000 depending on the crime, but prison sentences can even reach six years.
43. Texas – Although most crimes of prostitution are treated as a misdemeanor, the sentences can sometimes get quite harsh with second offenses for both patrons and prostitutes reaching one year in jail and up to $4,000.
44. Utah – Despite being sanctioned as a Class B misdemeanor most of the times, the penalties for prostitution are still pretty rough ranging from up to six months in jail and a fine of up to $1,000 as a first offense to $2,500 and one year in jail.
45. Vermont – While having significantly more lenient charges here, prostitution crimes are still illegal and have consequences. First offenses will get you up to $100 fines, but can get you up to one year in jail. Whoops!
46. Virginia – First offenses here can get a little harsh with up to one year in jail and even up to $2,500 fines.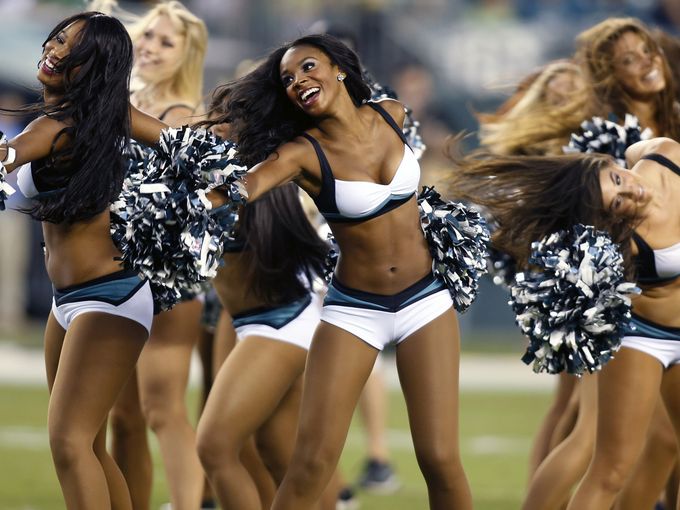 47. Washington – Both prostitution and patronization are charged equally in Washington, sanctioned with up to one year in prison and up to $1,000 in fines.
48. West Virginia – First time offenses are usually charged with 60 days to 6 months in jail and a fine around $50-$100. Third offenses, however, can even get you 3 years in prison, so it's not something worth playing around with.
49. Wisconsin – Be careful in Wisconsin cause charges here can reach up to 9 months in jail and $10,000 in fines just for first offenses. Punishments are pretty insane here.
50. Wyoming – Convictions for prostitution in Wyoming usually go for up to six months in jail and up to $750.
Now that we've outlined Europe and the US, it's on to the other parts of the world. Stay tuned as our legal series is going to continue with myths about law enforcement and escorting, how to create loopholes in your services and the safest havens in the world for escorting.